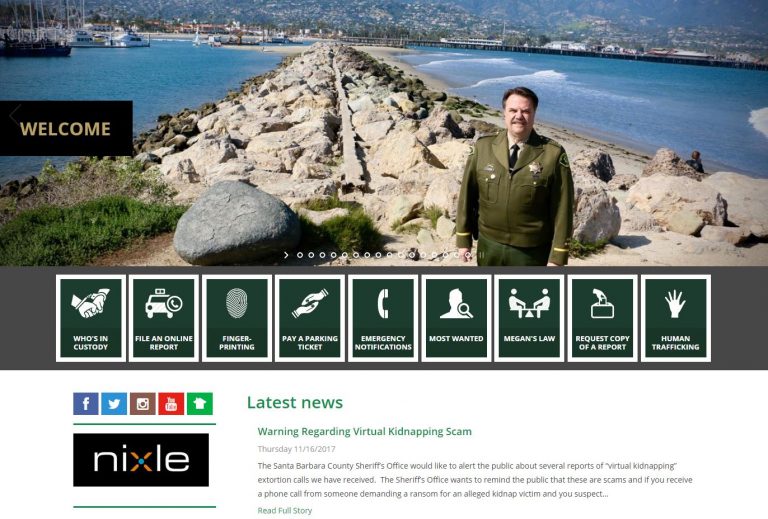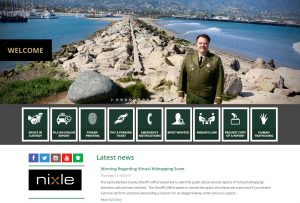 The Santa Barbara County Sheriff's Office is pleased to debut our new upgraded and very user-friendly website.  The responsive, mobile-compatible, interactive site is more than 120 pages long and includes more than 650 photos and dozens of informative videos.  Unlike our previous 18-year-old website, it uses a content management system, which will allow us to continually update the site. The new website, with the same web address of www.sbsheriff.org, is easy to navigate and will be a tremendous tool for the public to access information and services without having to call or come to a Sheriff's facility to obtain.
Just some of the features of the website include:
Bilingual (every page can be translated into Spanish)
Who is in Custody feature
On-Line Reporting System
Process of How to Request a Copy of a Report.
Current Job Openings and how to best prepare and apply for a job with SBSO
A way to Thank a Cop or any Sheriff's Office Employee
Twitter and Instagram feed displayed on our home page.
List of Most Wanted Fugitives
How to Make Anonymous Tips
How to sign up for Emergency Notifications via text and e-mail.
How to Sign up for Nextdoor to stay informed about incidents in your specific area.
Information on all of our branches, divisions and Sheriff's stations.
Archive of Sheriff's Roundup videos and News Releases.
Etc….
A great deal of effort has gone into the design and development of our new website, which has taken almost two years to complete.   We want to thank New Directions in Computing (NDIC), for its expertise in creating this site and for the professional and collaborative manner which has been a hallmark of this project from the beginning. The result is a website of which we can all be proud
Our first website was created in 1995 and was re-designed in 2005. As we transition to our new site, we want to thank Chris O'Leary for being our webmaster for the past 18 years.
We hope you enjoy exploring our new website. We welcome any feedback or suggestions on features you would like to see or areas of improvement.  Ultimately, we created this website for the people we protect and serve.  The mission of the Sheriff's Office remains public safety.  We believe the more informed our citizens are, the safer they will be.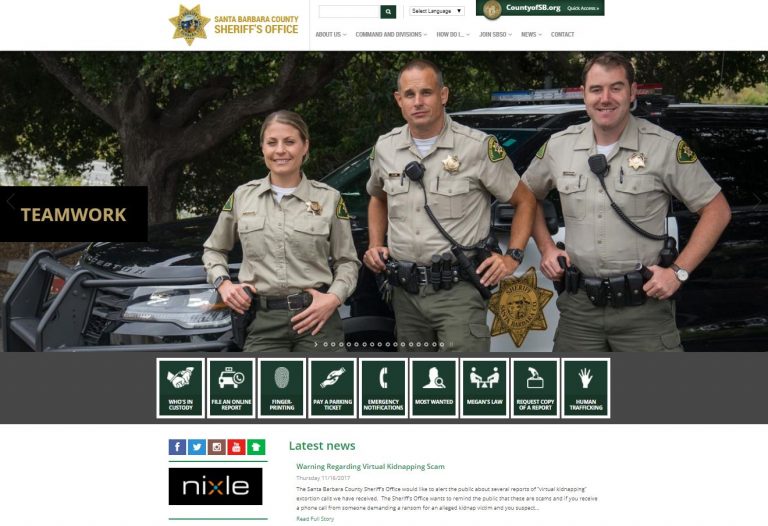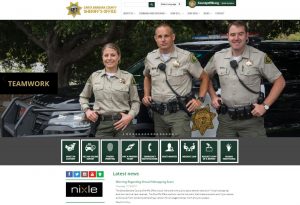 ###