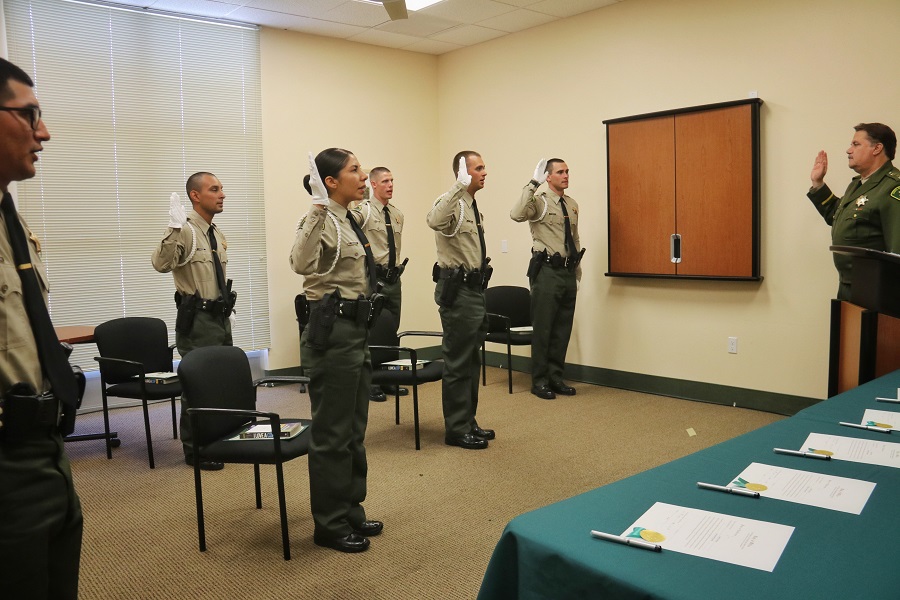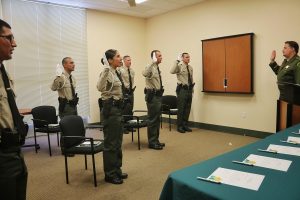 Lompoc, Calif. – The Santa Barbara County Sheriff's Office is pleased to announce the graduation of six Santa Barbara County Deputy Sheriff Trainees from the Allan Hancock College Law Enforcement Academy. This graduation celebrates the successful completion 751 hours of training in topics including; community policing, report writing, laws of arrest, search and seizure, firearms, ethics, investigation procedures, patrol techniques, arrest and control, physical training, CPR/ First Aid, and emergency vehicle operations.
The graduates are among 15 total recruits in their class and are joined by independent recruits, as well as recruits from neighboring agencies including; Arroyo Grande Police Department, Lompoc Police Department, Grover Beach Police Department, San Luis Obispo County Sheriff's Office, and Pismo Beach Police Department. Santa Barbara County Sheriff's Office graduates include; Trevor Garcia, Garret Gish, Lizbet Hernandez, Mario Martinez, William Peters III, and Ivan Sanchez. The Sheriff's Office wants to congratulate Deputy Peters for receiving honors as the Valedictorian, the Report Writing Award and the Physical Fitness Award. We also congratulate Deputy Garcia on earning the Scenario Award, Deputy Hernandez on receiving the Leo Ortega Award (Most Inspirational), and Deputy Sanchez for earning the Leadership Award.
We are excited to welcome this great group of new deputies to our Sheriff's Office family.  If you are interested in a rewarding career with the Sheriff's Office, visit our website at sbsheriff.org  to find out how to apply.