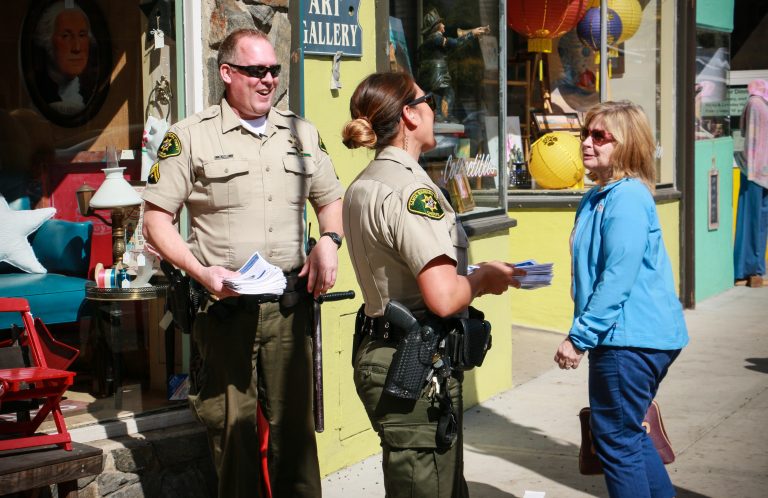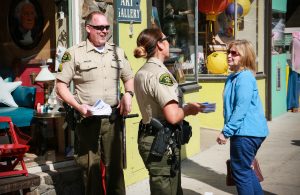 Santa Barbara County Sheriff's deputies have taken to the streets of Montecito and Carpinteria to distribute Storm Readiness Evacuation Information booklets. Thousands of copies were distributed to local businesses and community members over the President's Day weekend. These booklets are now available at several locations throughout the community.
The informational booklets include the new 72-hour storm evacuation timeline and storm evacuation definitions that describe what steps the community must take when a Pre-Evacuation Advisory, Recommended Evacuation Warning and the Mandatory Evacuation Order is issued. The booklets also include debris flow risk area maps for both the Montecito and Carpinteria areas and contact information for local resources essential to help prepare for or respond to an emergency.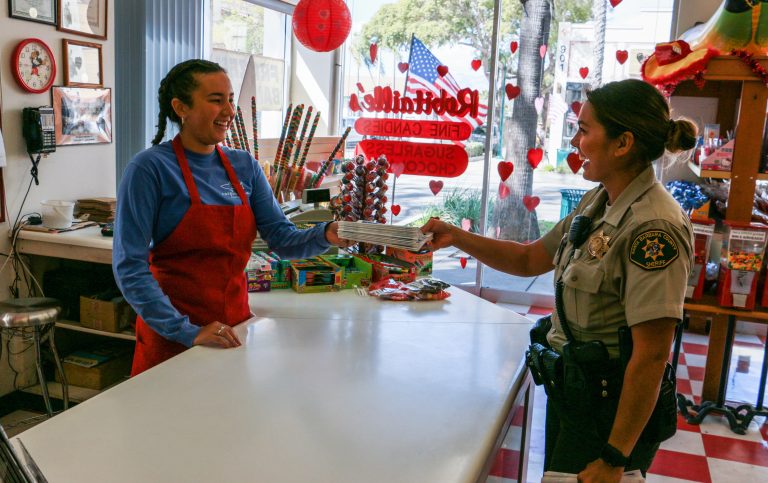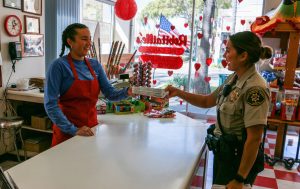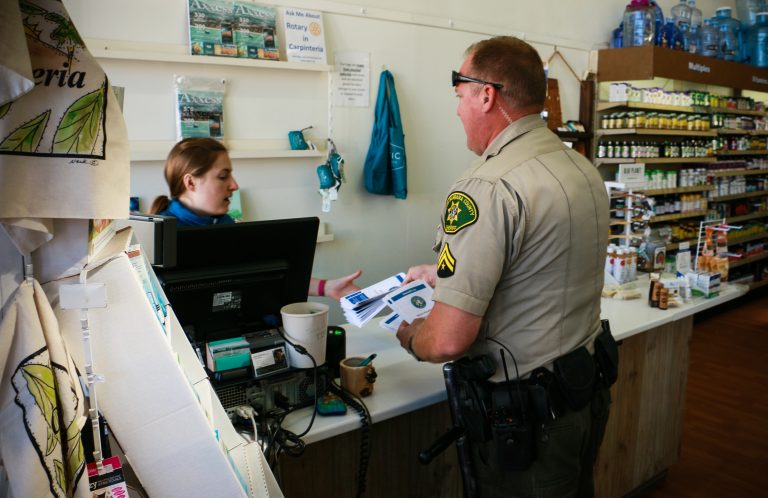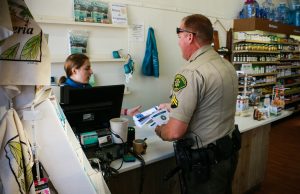 These informational booklets will continue to be distributed over the coming weeks. Many local businesses have agreed to have copies available to the public.
Copies in English and Spanish are available at the following locations:
Disaster Recovery Center – 1 N. Calle Cesar Chavez, Santa Barbara
Carpinteria City Hall – 5775 Carpinteria Ave., Carpinteria
Montecito Fire Station #1 – 595 San Ysidro Rd., Montecito
Montecito Starbucks – 1046-A, Coast Village Rd., Montecito
Montecito Coffee Bean & Tea Leaf – 1209 Coast Village Rd., Montecito
Montecito Village Grocery – 1482 E. Valley Rd., Montecito
Storm readiness and evacuation information is also available on the County's website at ReadySBC.org.
http://www.keyt.com/news/santa-barbara-s-county/deputies-pass-out-storm-readiness-pamphlets-in-montecito-and-carpinteria/703734328