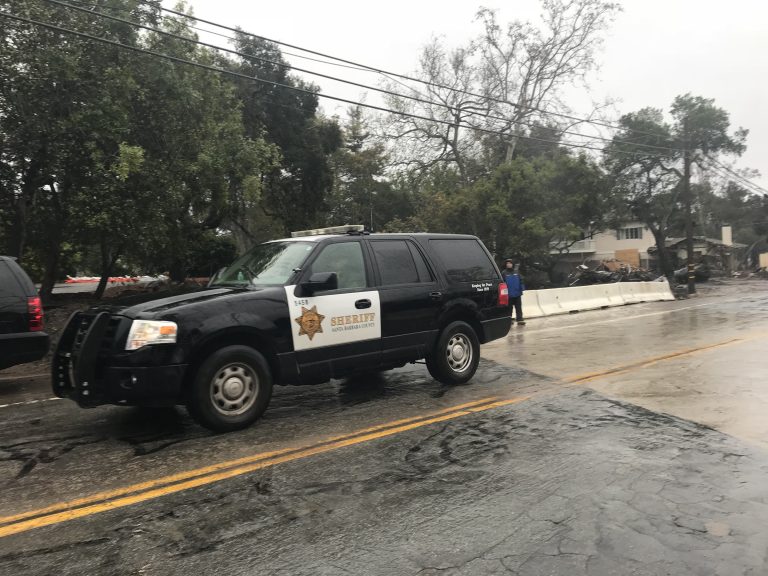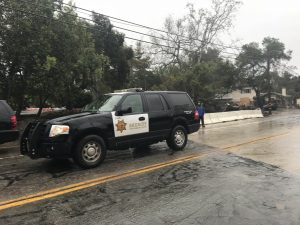 The National Weather Service is anticipating higher intensity rainfall later today (Wednesday, March 21) into Thursday, March 22. Public safety officials are asking the community to remain vigilant and understand the potential strength of this storm.
Although the National Weather Service predicted a half-inch per hour, Tuesday night's rainfall reached a 1/3 of an inch per hour. There were some short durations of high intensity rain with little flooding or debris flow. "With the debris basins empty, the creek channels are doing their job to carry significant amounts of rock and debris," said Rob Lewin, director of the Santa Barbara County Office of Emergency Management. He added, "We are referring to this moment as 'half time' for this storm because the area is seeing a slight lull, but we have to be ready for the next much stronger part of this storm."
According to the National Weather Service, lightning strikes have occurred offshore. Lightning can be an indicator of higher rainfall rates and will be watched closely. While there will be lulls throughout the duration of the storm, the heaviest rain is expected between 5 a.m. and 11 a.m. tomorrow, Thursday, March 22. The foothills and mountains could see up to 0.5 to 0.75 inches per hour which meets or exceeds the threshold to trigger debris flows.
Residents have taken action to protect themselves and their family pets. The Red Cross Evacuation Center at Earl Warren Showgrounds sheltered 32 people as of Tuesday night. Large and small animals have been evacuated to Earl Warren Showgrounds, County Animal Services and the Santa Barbara Humane Society with a total of 235 animals receiving sheltered care.