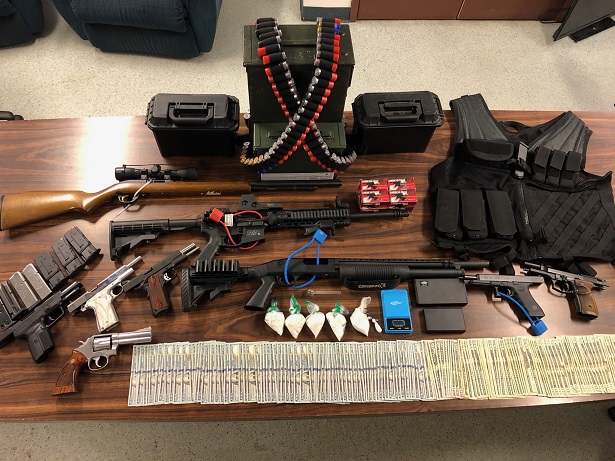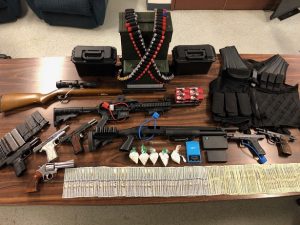 Goleta Calif. – On Monday, April 27, 2020 detectives from the Special Investigations Bureau with assistance from the California Highway Patrol served a search warrant in the 400-block of Valdez Avenue. Detectives authored the warrant as part of an ongoing investigation into criminal activities involving the suspect who is on active County Probation. The warrant was served at the residence of the suspect, 26-year-old Heraclio Pulido.
During the warrant service, detectives located two Springfield 1911 pistols, a Glock .40 caliber pistol, an FN57 pistol, a Marlin .22LR rifle, a Mossberg pump action shotgun, a .357 revolver, and an AR15 rifle. They also found a methamphetamine pipe, prescription medication, methamphetamine, cocaine, a scale and baggies. Pulido was taken into custody without incident.
Pulido was booked at the Main Jail for possession of a controlled substance for sale (felony), possession of a controlled substance with a firearm (felony), possession of a controlled substance (felony) and possession of drug paraphernalia. The bail for these charges was $0 in accordance with the Emergency Bail Schedule.