At approximately 12:45 p.m. today, May 7, 2019, Santa Barbara Police Department (SBPD) officers including members of its SWAT Team and Crisis Negotiation Team were conducting a high-risk search and arrest warrant for a known suspect at an apartment located off Camino De Vida and Turnpike Road. During the warrant service, gunfire was exchanged between the suspect and SBPD officers. An emergency notification was sent to residents in the area to shelter in place. Due to the close proximity to the incident, San Marcos High School was placed on lockdown.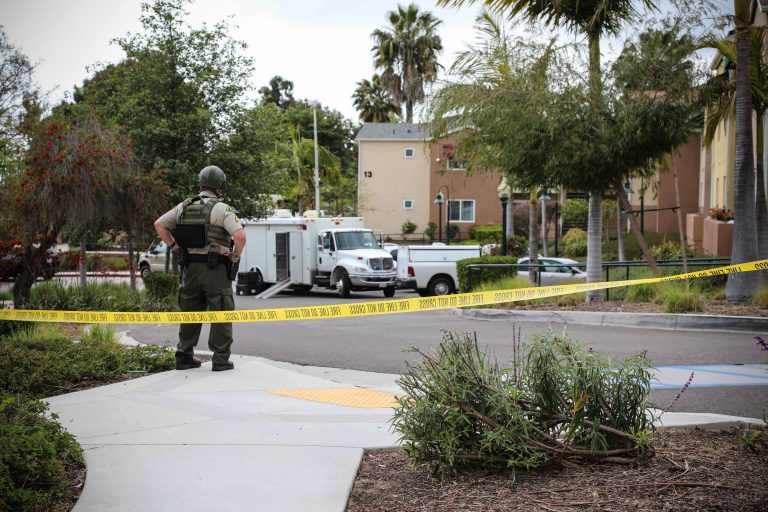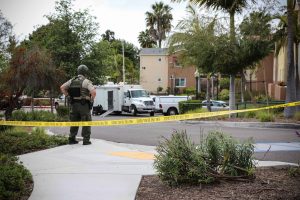 A large number of resources responded to assist including members from the Sheriff's Special Enforcement Team, a Santa Barbara County Sheriff/Fire Air Support helicopter, K9 teams from both the Sheriff's Office and SBPD, the Sheriff's Bomb Squad, Santa Barbara County Fire Department and American Medical Response. California Highway Patrol officers responded to assist with traffic control and due to the concern for public safety, the 101 Freeway was shut down in both directions from Turnpike Road to Patterson Avenue.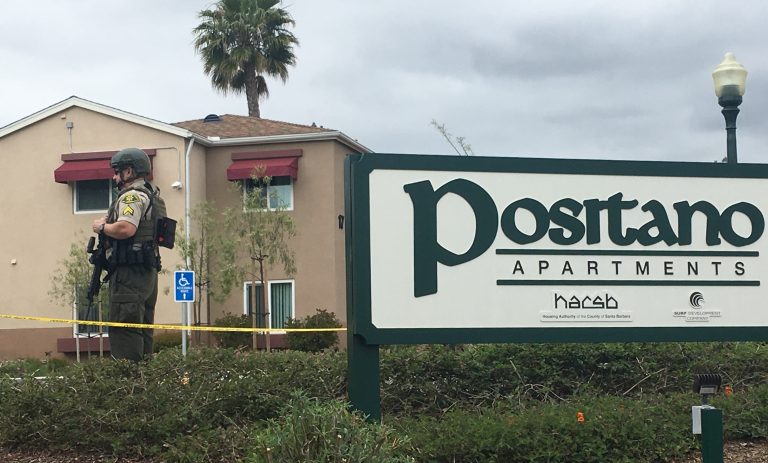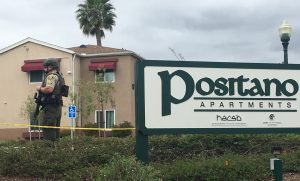 As Santa Barbara Police officers attempted to make contact with the suspect, residents in the apartment complex were safely evacuated out of the area. The Sheriff's BearCats, Jail Transportation Bus and several MTD buses were utilized to transport residents to a safe location.
After an extended period of time passed without any response from the suspect, the Sheriff's Bomb Squad robot was sent inside to determine the status of the suspect. At approximately 3:40 p.m. it was determined the suspect was deceased. The suspect has been identified as being 32-year-old Francisco Anthony Alcaraz Jr., a local resident. Next of kin has been notified.
Because the incident occurred in the unincorporated area of Santa Barbara County, the Sheriff's Office is investigating the officer involved shooting. Members of the Sheriff's Forensics Team and Department of Justice Crime Lab are processing the crime scene and gathering evidence.
Due to the active investigation, no additional information is being released at this time. Anyone with information is asked to contact the Sheriff's Criminal Investigations Division at 805-681-4150. To leave an anonymous tip, please call 805-681-4171 or go to our website at https://www.sbsheriff.org/home/anonymous-tip/.