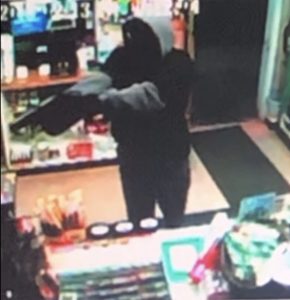 The Santa Barbara County Sheriff's Office is requesting public assistance to help locate a suspect responsible for committing two armed robberies tonight, December 13, 2018 within thirty minutes of each other.  The first armed robbery occurred at approximately 9:20 p.m. at Sandpiper Liquor located in the 2200 block of Ortega Hill Road in Summerland.  A white male adult wearing a black ski mask brandished a black handgun and demanded money from the cashier.  He fled with several items from the store.  Sheriff's deputies searched the area with the assistance of a K-9 team.
While deputies were actively searching for the suspect, the Sheriff's Office received a report of a second armed robbery that occurred at approximately 9:50 p.m. at City Market in the 5200 block of Carpinteria Avenue.  Again, the suspect brandished a handgun and demanded money.  He fled with an undisclosed amount of cash.  Sheriff's deputies searched the area with the assistance of a K-9 team but were unable to locate the suspect.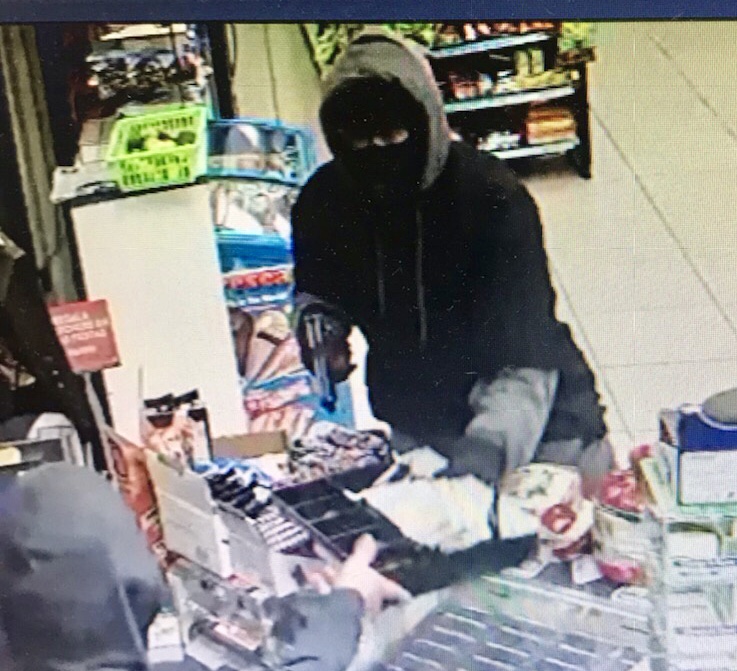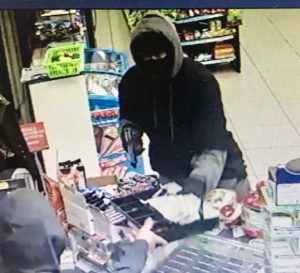 The suspect is described as a white male, possibly with blue eyes, approximately 6 feet tall and 180 pounds.  In addition to the black ski mask, he was wearing a dark grey hoodie with a black t-shirt over it, khaki cargo shorts, white shoes and black socks.
Anyone with information that would help investigators is asked to contact the non-emergency dispatch line at 805-683-2724 or our anonymous tip line at 805-681-4171.  You can also go to our website at  https://www.sbsheriff.org/home/anonymous-tip/.