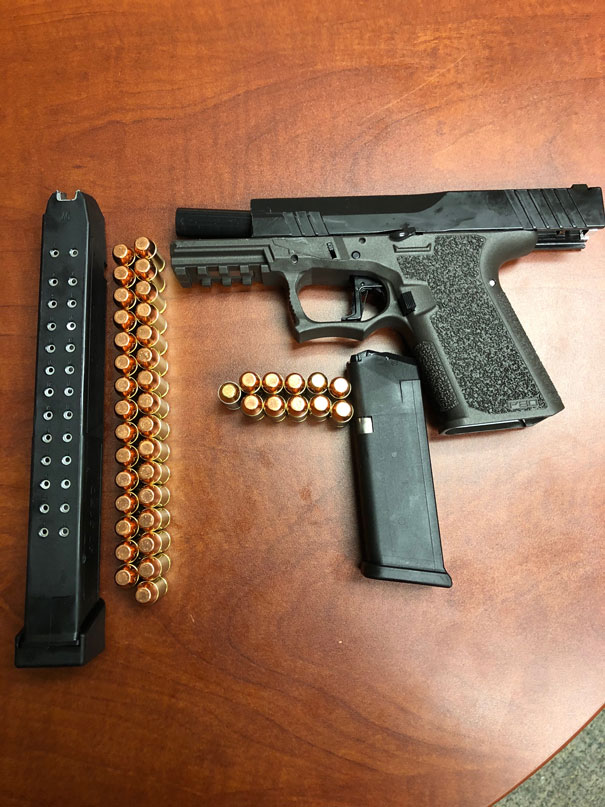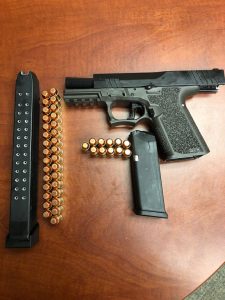 Goleta, Calif. –  On Wednesday, August 19, 2020, at approximately 10:36 p.m. deputies were dispatched to the 7100-block of Davenport Road on a report of subjects fighting. Before deputies arrived, one of the parties involved in the fight reportedly left the area in a silver Toyota Prius. A deputy spotted the vehicle on Hollister near Storke and provided the license plate to dispatch who advised that the vehicle had been reported stolen from Santa Barbara City. Additional deputies responded and they conducted a high-risk traffic stop on the vehicle. Deputies ordered the female driver, a juvenile, out of the vehicle and she was taken into custody. Deputies gave verbal commands for any other passenger to put their hands up, and two hands appeared from the back-seat area where an additional suspect was apparently laying across the floorboard. The second occupant, who was later identified as 20-year-old Juan Carlos Paniagua Diaz of Goleta, was ordered out of the vehicle and taken into custody.
Deputies searched the vehicle and found several loose rounds of ammunition. Underneath the carpet on the floorboard where the second suspect had been laying, deputies found a firearm with no traceable markings, one round in the chamber and 16 rounds in the magazine along with an additional magazine loaded with 31 rounds of ammunition.
The juvenile, who was found to be in possession of Alprazolam without a prescription, was transported home and released to a guardian. A juvenile complaint will be filed for vehicle theft (felony), possession of stolen property (felony), driving without a license (misdemeanor), possession of prescription drugs without a prescription (misdemeanor) and possession of a loaded and concealed firearm (felony).
Paniagua was arrested and transported to the Main Jail where he was booked for vehicle theft (felony), possession of stolen property (felony), carrying a loaded firearm (misdemeanor), possession of a large capacity magazine (misdemeanor), carry a concealed weapon (felony), and contributing to the delinquency of a minor (misdemeanor). In accordance with the local court's extension of Emergency Rule 4 that was enacted due to the COVID-19 pandemic, Paniagua was eligible for release with $0 bail. Due to the seriousness of this crime, and because this was the second time that Paniagua Diaz had been involved in confrontation and then found in possession of an unregistered firearm, deputies requested a bail increase to $100,000, which was approved by Judge Maxwell.