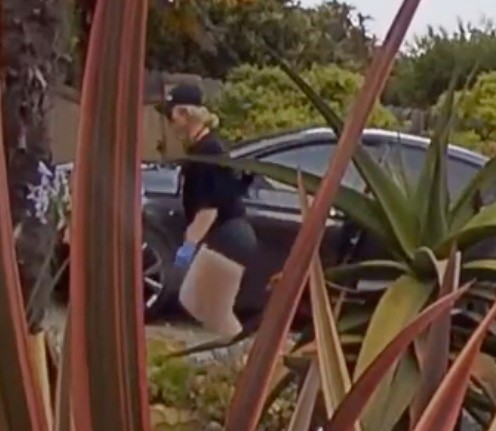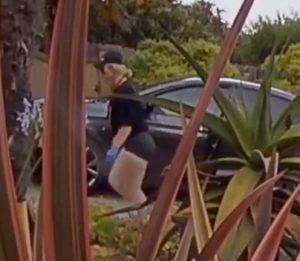 UPDATE: The suspect in a package theft in Hope Ranch was arrested on Saturday, August 17, 2019.  An officer with the California Highway Patrol was in the Hope Ranch area, when he observed a vehicle matching the description of the suspect vehicle seen in the Ring Doorbell video.  The officer initiated a traffic stop, and contacted the driver of the vehicle, 22-year-old Stephanie Small, a resident of Pismo Beach.  Through the course of the CHP officer's investigation, he located the stolen property from Via Rosita in Small's vehicle.  In addition, Small was in possession of burglary tools, personal identifying information typically used in identity theft, stolen mail from Santa Barbara, Ventura, Los Angeles and Orange Counties, stolen checks and account numbers.
Small was arrested and booked into Santa Barbara County Jail for possession of stolen property, identity theft, mail theft and possession of burglary tools.  The stolen property from Via Rosita was returned to the owner.  The California Highway Patrol has taken the lead on the investigation into the depths of Small's crimes, and is contacting additional victims throughout the state.  Their investigation is ongoing.  Currently, Stephanie Small is out on Bail, and due in Santa Barbara Superior Court on September 18, 2019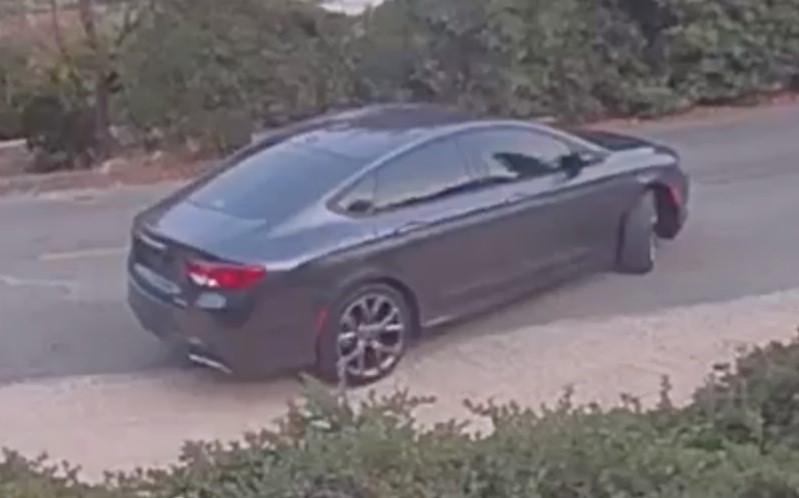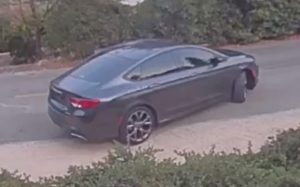 On August 13, 2019 at approximately 6:30 PM, an unknown suspect pulled to the front gate of a home located in the 900 block of Via Rosita in Hope Ranch, and stole a package delivered a short time earlier.  The package was valued at over $2,000.  The theft was caught on tape by a Ring Doorbell camera.
The Ring camera shows the suspect pulling to the gate in a dark colored newer model four door vehicle similar to a Ford Focus, with the license plates removed.  A single female exits the driver's door, wearing a dark hat and sunglasses, and blue rubber gloves.  The suspect retrieves the package and flees the area.
The Sheriff's Office is asking for the publics help in identifying the suspect in this crime.  If you recognize the vehicle or suspect in this crime, please call the Sheriff's Office at 805-681-4150.  To leave an anonymous tip, please call 805-681-4171 or go https://www.sbsheriff.org/home/anonymous-tip/.