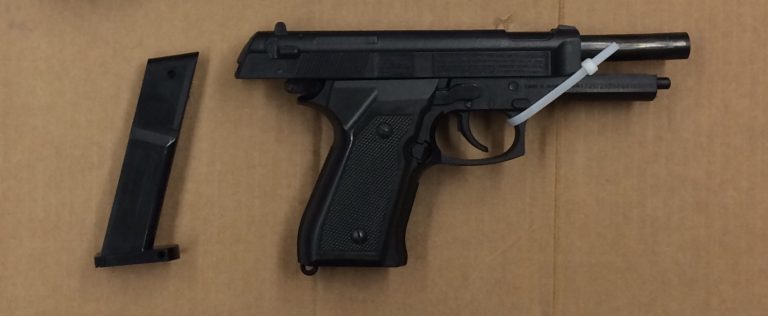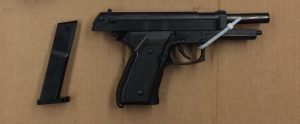 Just after midnight this morning, June 9, 2018, a Sheriff's deputy on patrol observed a vehicle matching the description of a suspect vehicle involved in a rash of car vandalism incidents in both Santa Maria and Orcutt.  The 2003 Toyota Corolla sedan with a spoiler was stopped in the area of Mira Flores and Via De Luna in close proximity to the location of where several vehicle windows were shot out by what appeared to be a BB gun on May 31 and June 7, 2018.  In all, more than 24 vehicles were vandalized in the Orcutt and Santa Maria area on those dates.
Sheriff's deputies contacted the three male occupants, ages 19, 18 and 16, all from the Orcutt area. Deputies searched the vehicle and located a BB pistol inside.  The adult driver was cited for expired registration and for contributing to the delinquency of a minor. The 16-year-old was cited for a curfew violation.
The case is under investigation.  Due to the investigation, no further details will be released.  Once the investigation is complete, it will be forwarded to the Santa Barbara County District Attorney's Office with the recommendation that vandalism charges be filed.