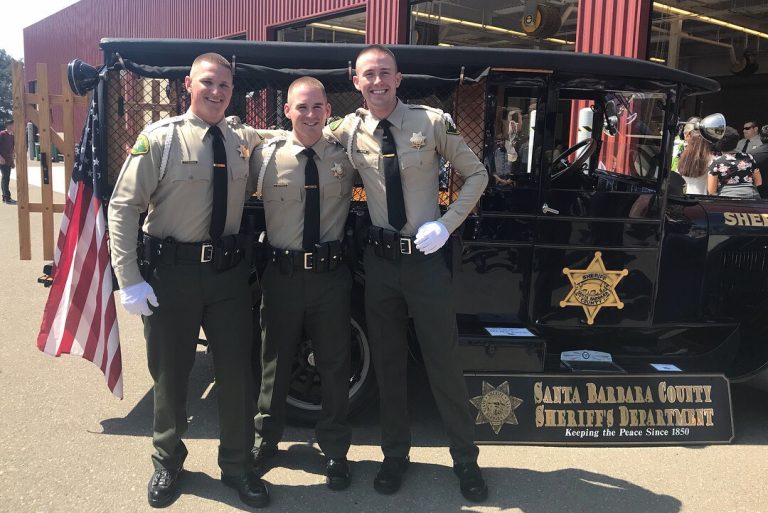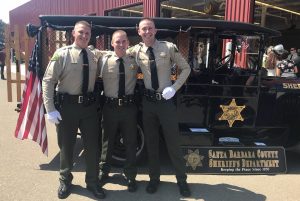 The Santa Barbara County Sheriff's Office is pleased to officially welcome three new Sheriff's Deputies to our team. On Wednesday. August 15th, 2018, at a traditional ceremony before a room full of dignitaries, family and friends, 15 recruits graduated from the prestigious Allan Hancock College Law Enforcement Academy in Lompoc.  Of those graduates, three were hired by the Santa Barbara County Sheriff's Office and include Thomas Fournier, Colby Carrell and Thomas Brownlee.
In order to make it to graduation day, the recruits endured 826 hours of training over the past five months. The instruction included laws of arrest, criminal investigations, firearms, emergency vehicle operation, chemical agents, scenarios, report writing and numerous written exams. The training hours do not include the many additional hours they spent at night studying and preparing for tests and scenario based training.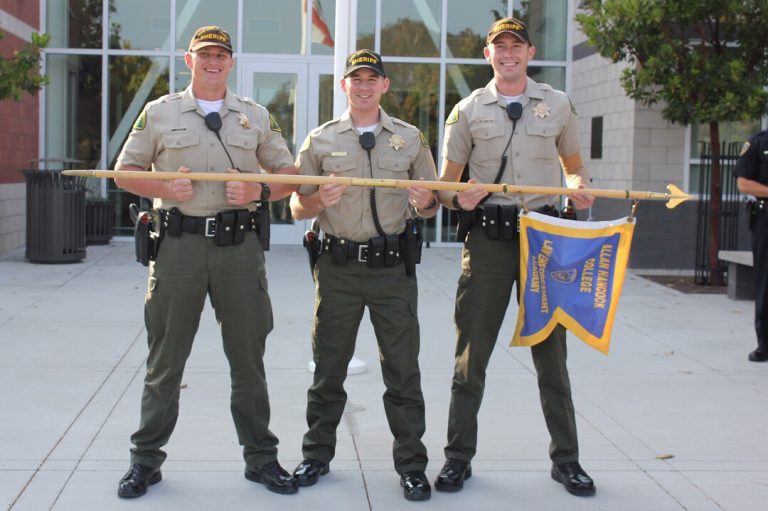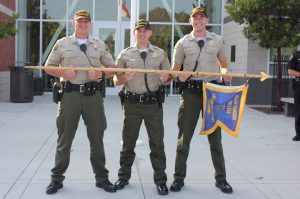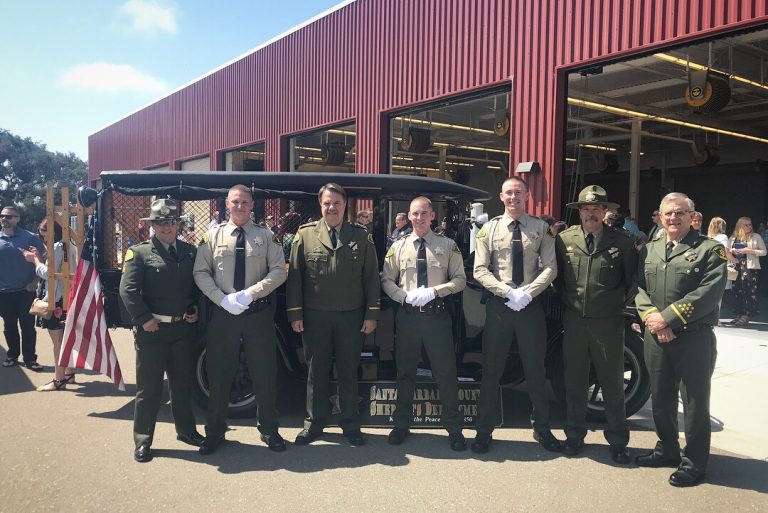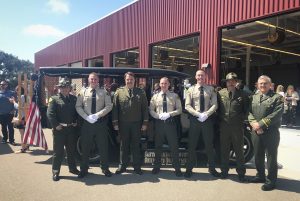 The Sheriff's Office congratulates Deputy Thomas Fournier for being named Class Valedictorian and receiving the Doug Odom Firearms Award and Scenario Award. Congrats to Deputy Colby Carrell, who received the Leigh Horn Memorial Award for Most Improved.
The deputies were sworn in by Sheriff Bill Brown prior to the ceremony and received their new badges.  They have two weeks of post academy training in-house followed by a period of field training.  We welcome each one of our new deputies and wish them a great career ahead with the Sheriff's Office.
The Sheriff's Office is always looking for people who want to make a difference and help protect and serve their community. If you are interested in a rewarding career with the Sheriff's Office and go to the Join Us section of the website to find out more.