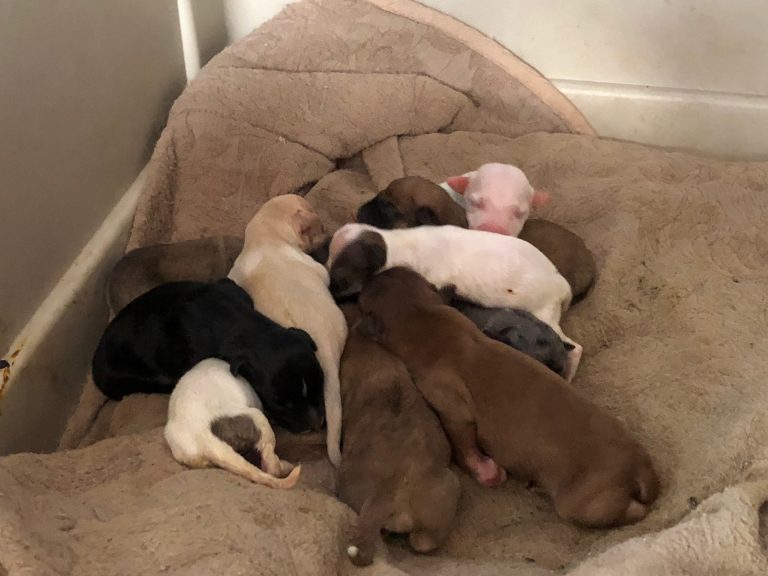 One week after an abandoned, sick puppy was found by Sheriff's detectives conducting an illegal marijuana cultivation operation in the Cuyama Valley, the Sheriff's Office received a report yesterday, October 3, 2018, of two adult dogs who were abandoned and staying at one of the sites that had been eradicated.  Sheriff's deputies and Santa Barbara County Animal Control Officers responded to the location and located the male and female dog. They noticed that the female dog appeared to have just given birth. Soon after, they located an unsecure tent on the property and inside a litter of newborn puppies.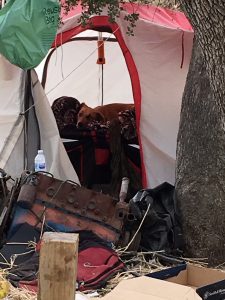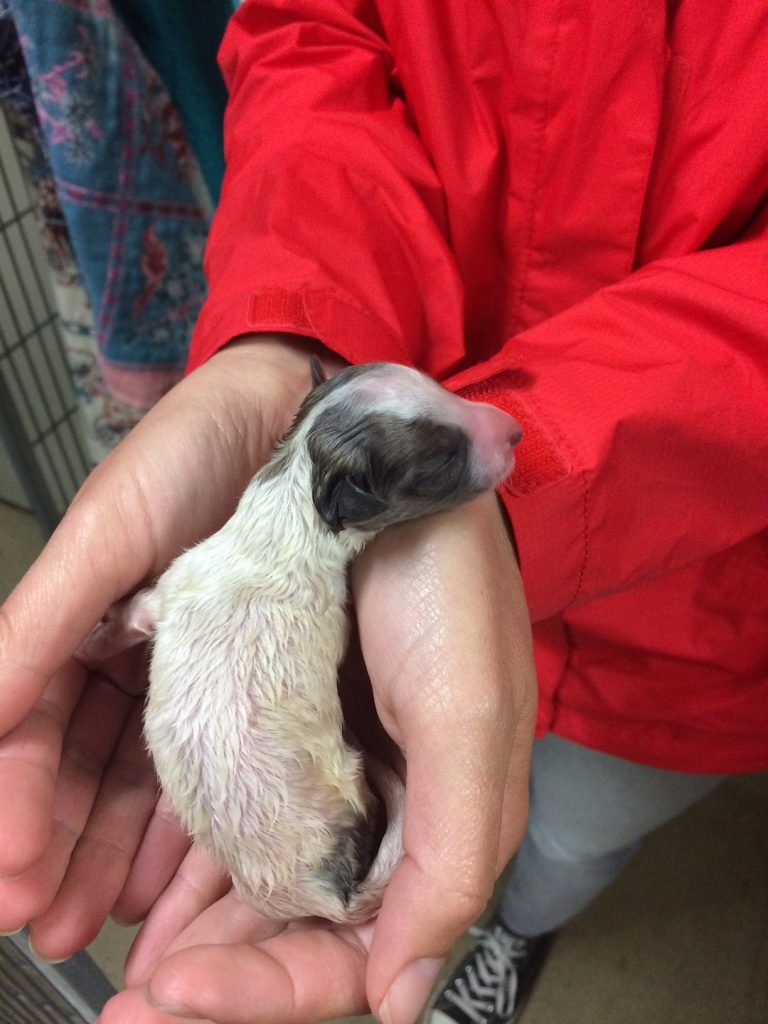 The mother of the puppies appeared to be in good shape.  She had given birth to ten puppies, one of which was stillborn.  Sheriff's deputies and Animal Control officers loaded the two adult dogs and all of the puppies into an animal services vehicle for transport.  While in transit, the mom gave birth to another healthy puppy and she delivered a final, 12th puppy about an hour and a half after being checked into the Santa Maria Animal Center (SMAC).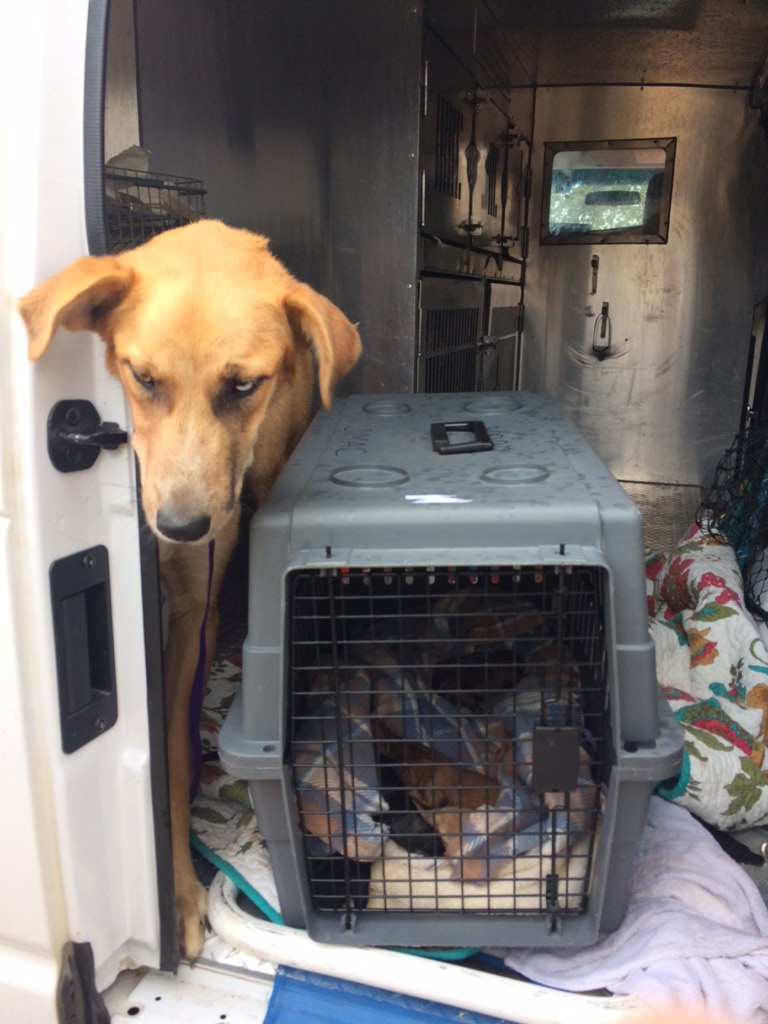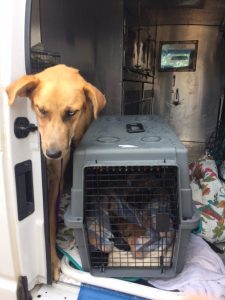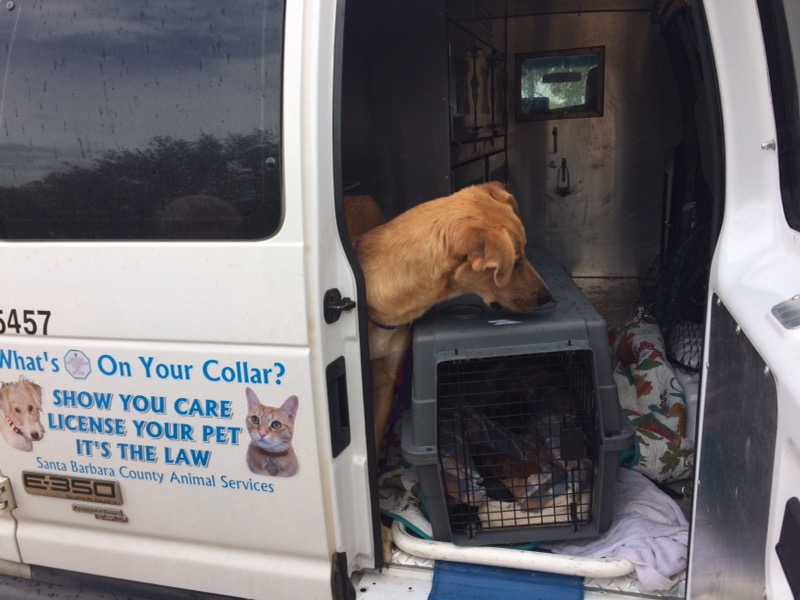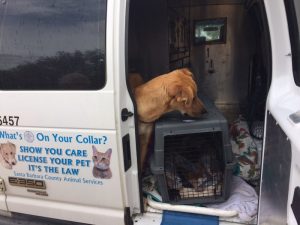 At that point, the staff at SMAC located a foster home in Santa Maria where the puppies will stay and be cared for until they are old enough for adoption.  Mom will stay with her puppies in foster care until the puppies are fully weaned and mom is healthy enough to be spayed.  Then, she will be available for adoption.  The puppies will not be available for adoption until early December.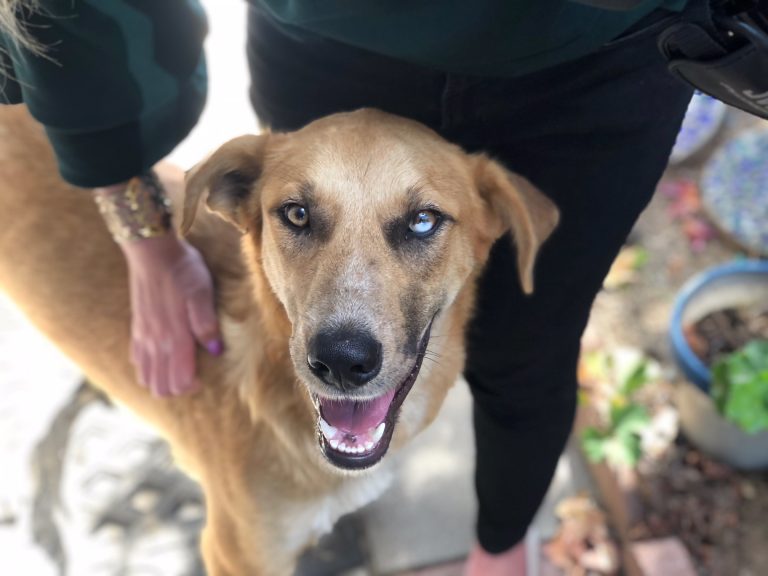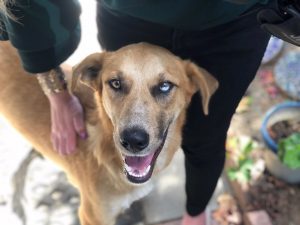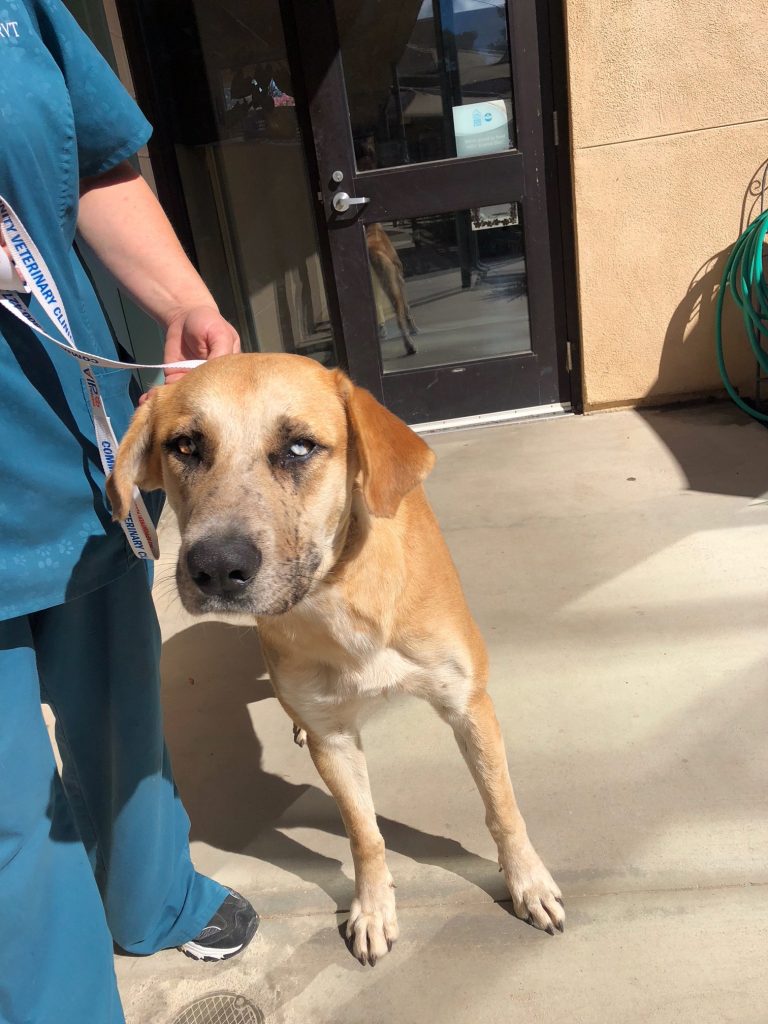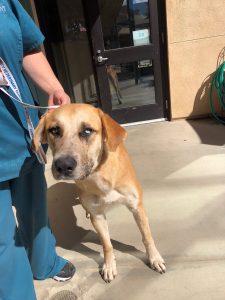 Stacy Silva of the Santa Maria Animal Center said, "Mom is taking exceptional care of her puppies.  The puppies are nursing well and are growing fast.  They have already grown since they arrived."
The male dog is doing well and will remain at the SMAC through his stray holding period and then will be available for adoption.
If you are interested in adopting either of the adult dogs or the puppies, please go to www.sbcanimalservices.org and complete an adoption interest survey.  All applications will be reviewed and the dogs and puppies will be placed appropriately.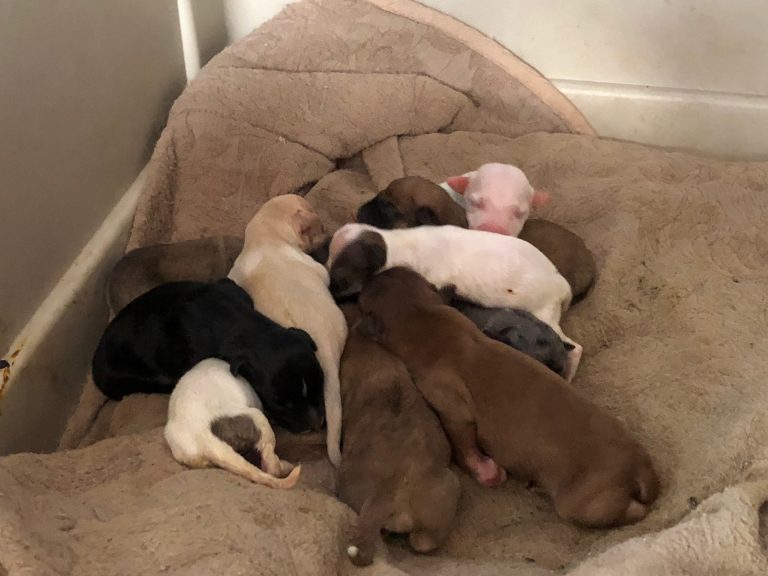 The Sheriff's Office and Santa Barbara County Animal Services want to take this opportunity to express our heartfelt appreciation for the foster family who is giving the puppies their best chance of survival.  If you are interested in fostering an animal that needs help, please contact Santa Barbara County Animal Services at (805)934-6981.
On a side note, the abandoned puppy who was found on September 26, 2018 in the marijuana grow and adopted by one of the Sheriff's detectives who found him, is doing well and enjoying living with his new family.