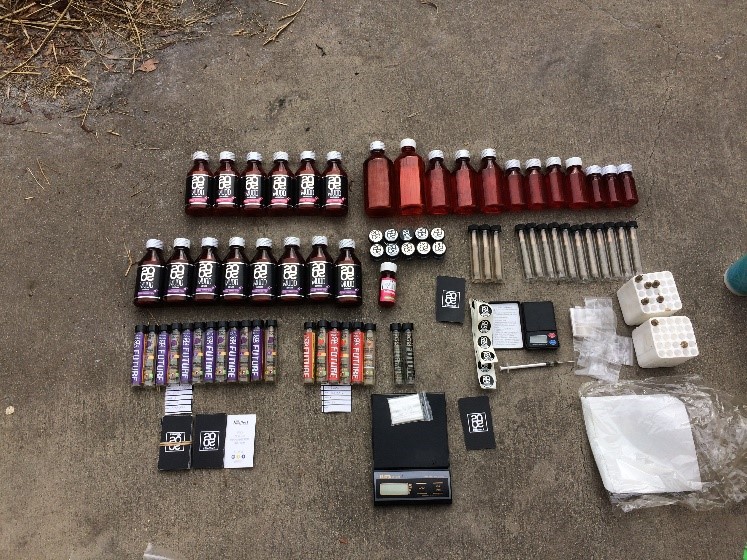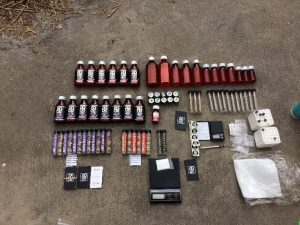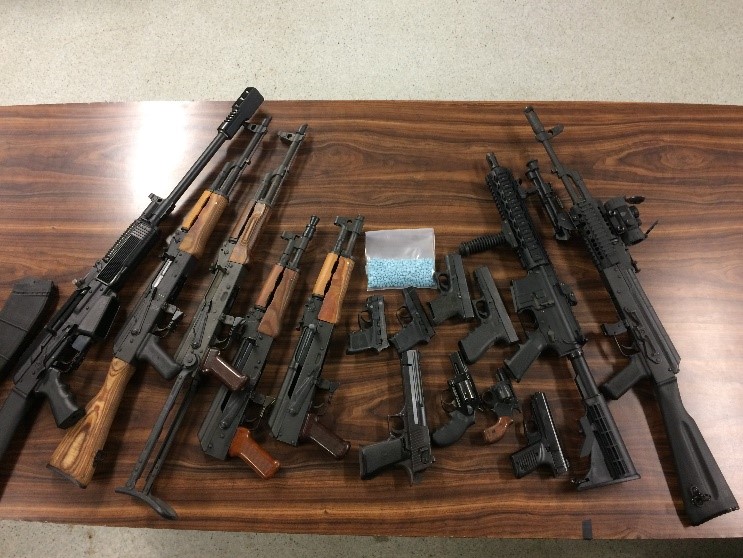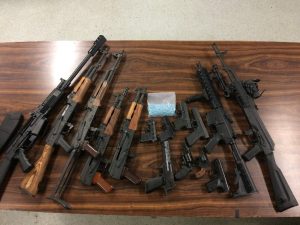 Narcotics detectives with the Santa Barbara County Sheriff's Special Investigations Bureau concluded their investigation into a Butane Honey Oil (BHO) clandestine drug laboratory discovered during the Thomas Fire in the 2200 block of Bella Vista Dr. in Montecito. The case has been forwarded to the Santa Barbara County District Attorney's Office for review.
Following the discovery of the BHO lab on December 17, 2017, Sheriff's detectives launched an investigation to locate the persons responsible. Sheriff's detectives identified the suspects as being 44-year-old Sebastian Robaut and 36-year-old Elizabeth Bell. Detectives discovered both suspects were renting the residence in Montecito to facilitate their illegal manufacturing of BHO. The investigation revealed that the suspects also lived at an additional residence in Los Angeles County.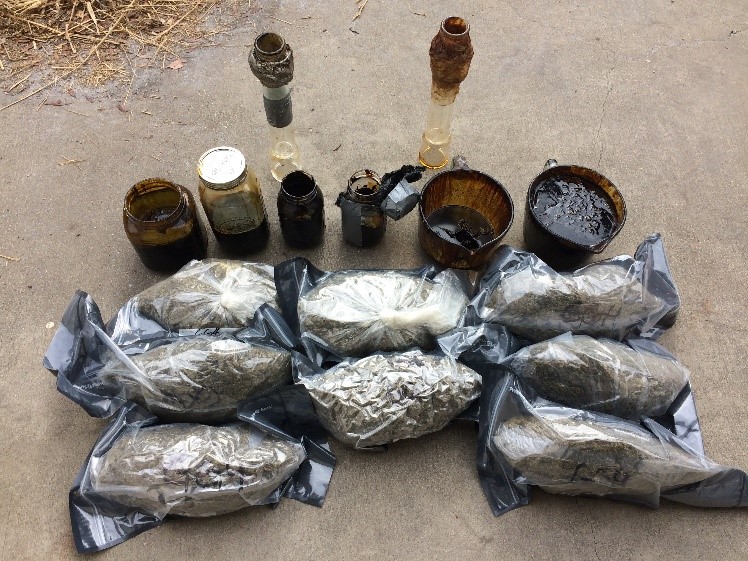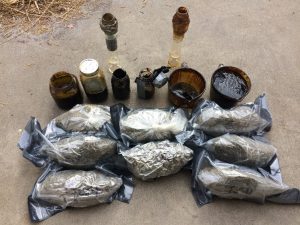 Search and arrest warrants were later served at their second residence located in the 3500 block of Avenida Del Sol in the Hollywood Hills area of Los Angeles. During the search of the residence, further evidence of their BHO manufacturing business was located including approximately 23.8 pounds of finished BHO. Detectives also found almost $30,000 in cash inside the residence, which is believed to be profits of their illegal enterprise. They also located firearms, including several assault rifles, high capacity magazines and drugs.
Robaut and Bell were arrested on their warrants for the violations of Manufacturing and Conspiracy and were booked into the Los Angeles County Sheriff's West Hollywood Jail. They posted $75,000 bail each and were released.
Once the investigation was complete, Sheriff's detectives submitted the case to the DA's Office for review with the recommended charges for Robaut of manufacturing, possession of marijuana for sales, conspiracy, possession of a controlled substance for sales, possession of a controlled substance, possession of an assault rifle, possession of high capacity magazines and possession of a controlled substance with a loaded firearm. Detectives are recommending Bell be charged with violations of manufacturing, possession of marijuana for sales and conspiracy.