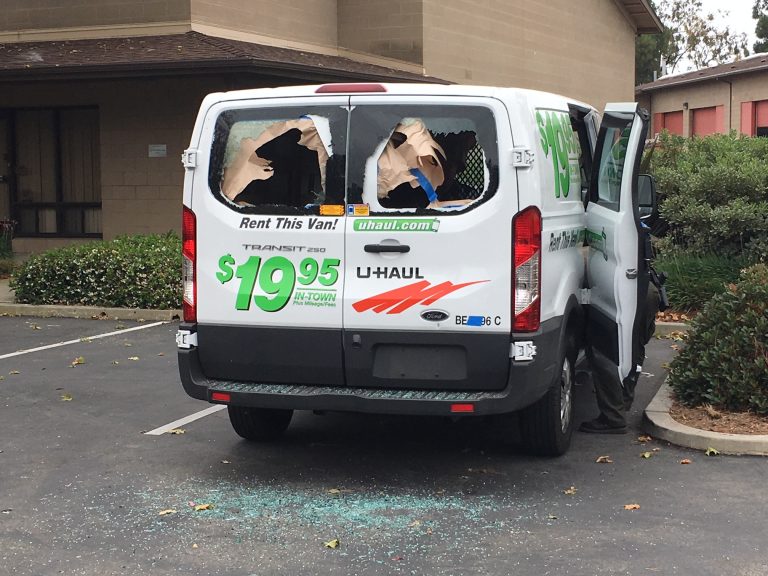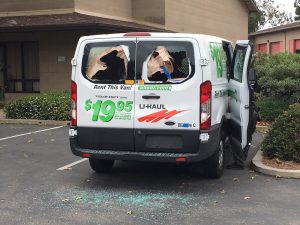 Two suspects are in custody after allegedly tampering with a gas pump and attempting to attach a skimming device at a City of Goleta gas station. At about 4:45 p.m., yesterday, June 23, 2018, a citizen near the Valero Gas station in the 5600 block of Calle Real reported to Sheriff's Dispatch that two subjects were tampering with a gas pump and the attached credit card reader. The reporting party told dispatchers that the subjects were seen driving away in a U-Haul rental van that had the license plate removed, the U-Haul serial number covered with tape, and the side and rear windows covered with brown paper. That van was last seen entering the northbound freeway from the Fairview onramp.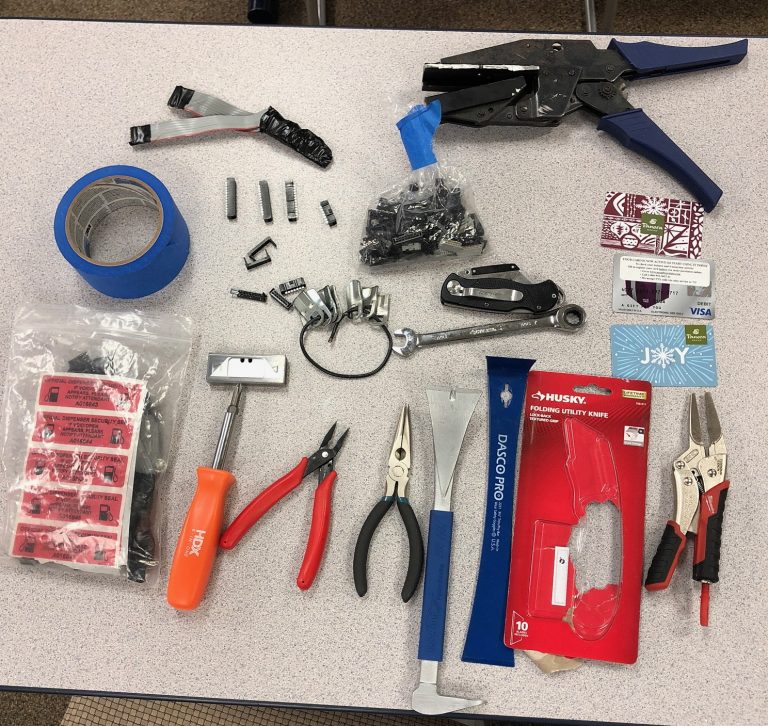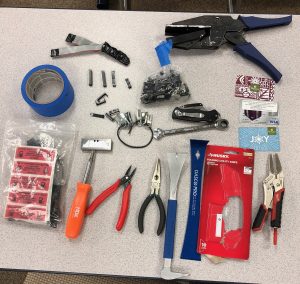 A responding deputy located the van and conducted a traffic enforcement stop. The vehicle exited the freeway, continued for a short distance, and then yielded in a parking lot in the 6400 block of Calle Real. It was quickly determined that the two male suspects in the van were involved with tampering of the gas pump. Deputies ordered the suspects out of the van and two men were detained in the back of patrol cars. Because the deputies could not clearly see inside the cargo van, the rear windows were shattered out using a 40MM impact sponge round. The vehicle was then cleared and no other persons were found inside. While searching the vehicle, deputies located several pieces of equipment used for "Skimming" or illegally collecting data off the magnetic stripe on credit cards when used at payment terminals like those found on gas station pumps.
24-year-old Harutyun Shahinyan of Los Angeles California, and 30-year-old Carlos Lemus of Port Orchard Washington, were both booked at Santa Barbara County Jail on suspicion of violations of California Penal Code Section § 502.6 – Possession of a scanning device with the intent to defraud, California Penal Code Section § 484d – Credit card fraud, and a violation 18 U.S. Code Section § 1029 – Fraud and related activity in connection with access devices. Both are being held without bail.
###