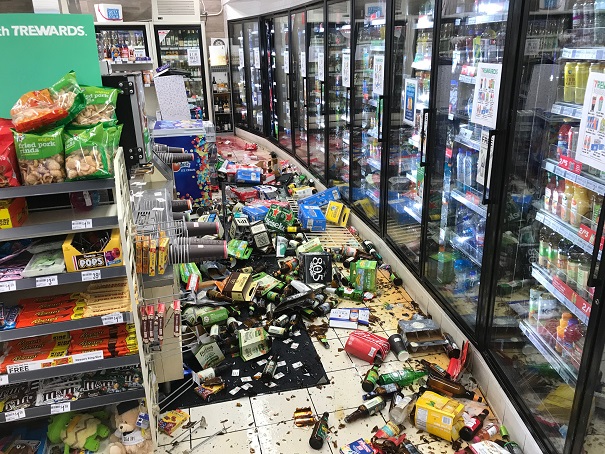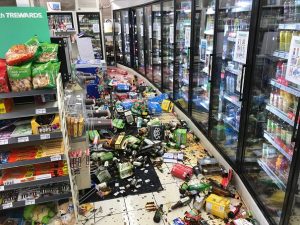 Goleta – The Santa Barbara County Sheriff's Office arrested an Isla Vista man for felony vandalism after a bizarre incident at a Goleta 7-Eleven convenience store.
Just after 9:00 AM on Wednesday, September 18, 2019, the Sheriff's Office received a call of a man destroying property and merchandise at the 7-Eleven convenience store located in the 7300 block of Calle Real in the City of Goleta.  According to employees who called 9-1-1, 27-year-old Isla Vista resident Ghazi Elayyan entered the 7-Eleven convenience store making incoherent statements.  He immediately began destroying merchandise, throwing dozens of glass bottles onto the floor and damaging several display cases.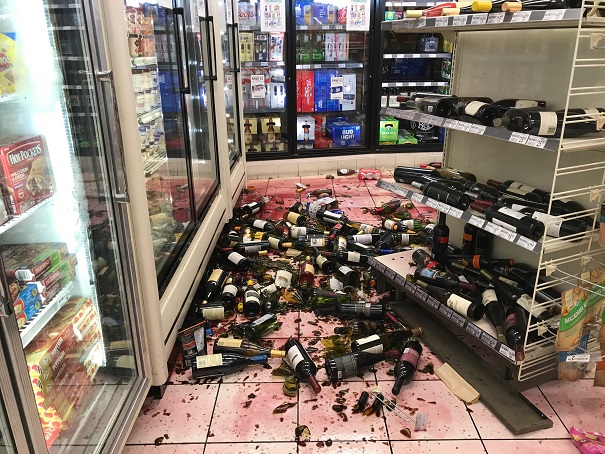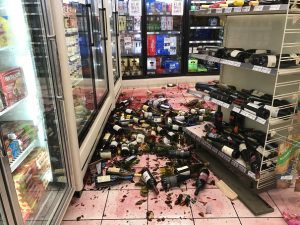 There were no other customers in the store at the time, and employees were able to hide in a rear office as Elayyan continued to destroy merchandise and other property.  Sheriff's deputies from the Goleta Valley Patrol Bureau, Isla Vista Foot Patrol and the Crisis Intervention Team responded and contacted Elayyan as he stood in front of the store, still screaming and suffering from several cuts on his hands and feet.  Elayyan was taken into custody without incident and was evaluated by members of the Sheriff's Crisis Intervention Team at the scene.  He was ultimately booked into the Santa Barbara Main Jail for a violation of Penal Code §594(b)(1) – Felony Vandalism.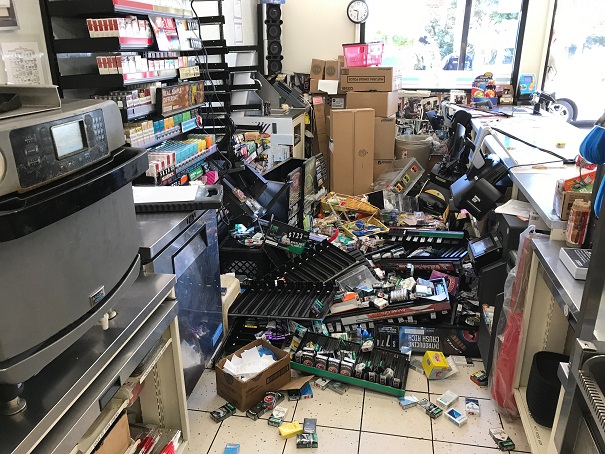 Due to mental health concerns, deputies completed a mental health evaluation form which will trigger a mental health evaluation while in custody, ensuring any treatment needs are met.  The Crisis Intervention Team, under the direction of the Sheriff's Behavioral Sciences Unit, conducts wellness check's on persons with mental health concerns once they are released from custody.
Elayyan is currently in-custody and being held on $20,000 bail.
The City of Goleta contracts with the Santa Barbara County Sheriff's Office for Police Services.