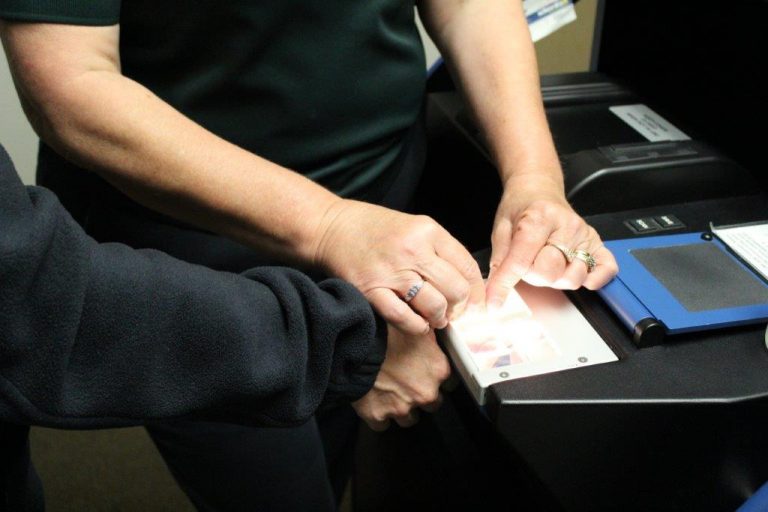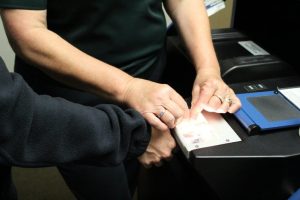 Live Scan fingerprint stations are available to assist the public for the purposes of pre-employment and has the ability to transmit your fingerprints to the California State Department of Justice & Federal Bureau of Investigations.
Beginning Wednesday, August 15th, 2018 the Santa Barbara Sheriff's Office will accept "Walk-ins" at both the Santa Barbara and Santa Maria Stations with no appointment needed.  Walk-ins will be welcome every Wednesday on a first come, first served basis between the hours of 08:00 AM and 4:00 PM.  Appointments can still be made for Monday, Tuesday, Thursday and Friday between the hours of 8:00 AM and 4:00 PM at both locations.  To schedule an appointment, please call:
Santa Barbara Station (805) 681-4357 or Santa Maria Station (805) 934-6175
Additional information:
Before arriving for your Live Scan, please bring the following documents.  We cannot process your fingerprints without them.
Live Scan request form.  The request for Live Scan Service Form must be completed by the agency or person who is requesting you to be fingerprinted.
Photo Identification (ID card, driver's license or passport)
CASH – We do NOT accept credit card or check.  See below for current rates:
If you have a billing number, the cost will be $7.00
If you do not have a billing number:
DOJ – $39.00.  DOJ & FBI – $56.00.  DOJ & FBI related to children – $81.00
If you have any questions about the Live Scan Service, please contact the Live Scan Technicians at the phone number listed above or visit the Santa Barbara Sheriff's website at https://www.sbsheriff.org/home/fingerprinting/
###