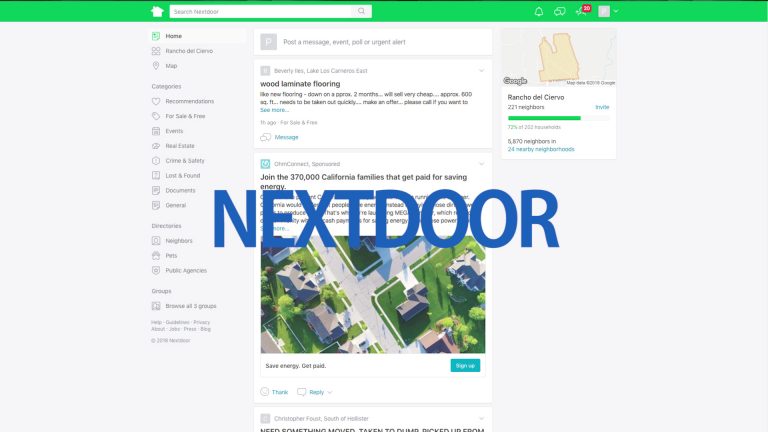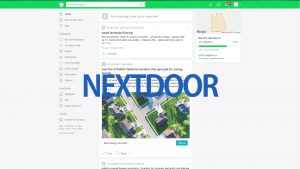 The Santa Barbara County Sheriff's Office is partnering with Nextdoor (nextdoor.com), the private social network for neighborhoods, to improve countywide and neighbor-to-neighbor communications. The Sheriff's Office has had success with the platform over the last seven months, and is now encouraging more residents to sign up. More than 3,000 public agencies across the country are using Nextdoor for Public Agencies to build stronger relationships with their residents.
This integration with Nextdoor enables the Santa Barbara County Sheriff's Office to build stronger, safer communities with the help of Santa Barbara County residents. The Sheriff's Office and Nextdoor neighborhoods are able to work together to increase safety and strengthen virtual neighborhood watch.
"Having the ability to easily communicate with residents is extremely vital to increasing safety and reducing crime within our Santa Barbara County communities," said Sgt. Dan Calderon who oversees the platform for the Sheriff's Office. "With Nextdoor, we can help empower neighbors to keep their communities safe and give them the ability to collaborate on virtual neighborhood watch efforts."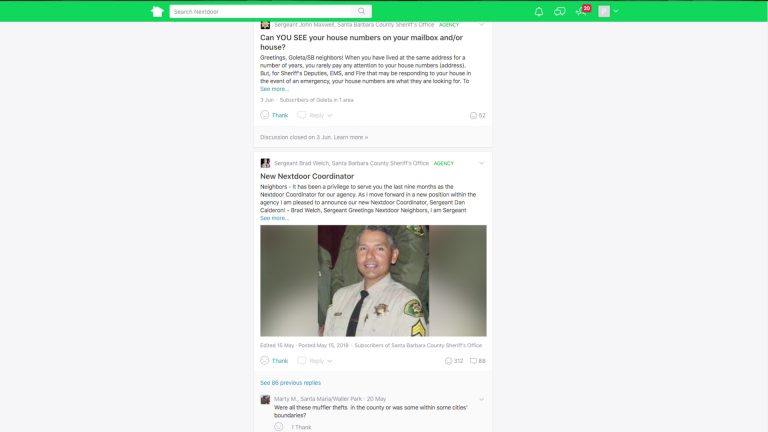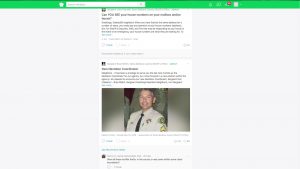 Nextdoor has proven to be an essential and well-adopted tool for Santa Barbara County residents. More than 360 Santa Barbara County neighborhoods are connected on Nextdoor.  Residents can create private neighborhood websites to share information, including neighborhood public safety issues, community events and activities, local services, and even lost pets. The Sheriff's Office is able to post information, such as important news, services, programs, free events, and emergency notifications to Nextdoor neighborhoods within the county.
Nextdoor is free for residents and the Sheriff's Office. Each Santa Barbara County neighborhood has its own private Nextdoor neighborhood website, accessible only to residents of that neighborhood. Neighborhoods establish and self-manage their own Nextdoor website and the Sheriff's Office is not able to access residents' websites, contact information, or content. All members must verify that they live within the neighborhood before joining Nextdoor. Information shared on Nextdoor is password protected and cannot be accessed by Google or other search engines.
To join, go to nextdoor.com and enter your address or go to https://nextdoor.com/agency-detail/ca/santa-barbara-county/santa-barbara-county-sheriffs-office/