Proud to Protect and Serve Santa Barbara County
The men and women of the Santa Barbara County Sheriff's Office are proud to protect the people of this beautiful county.  Our dedicated team of professionals uphold our five core values, integrity, caring, courage, fairness and service, in all that we do.
Ground We Cover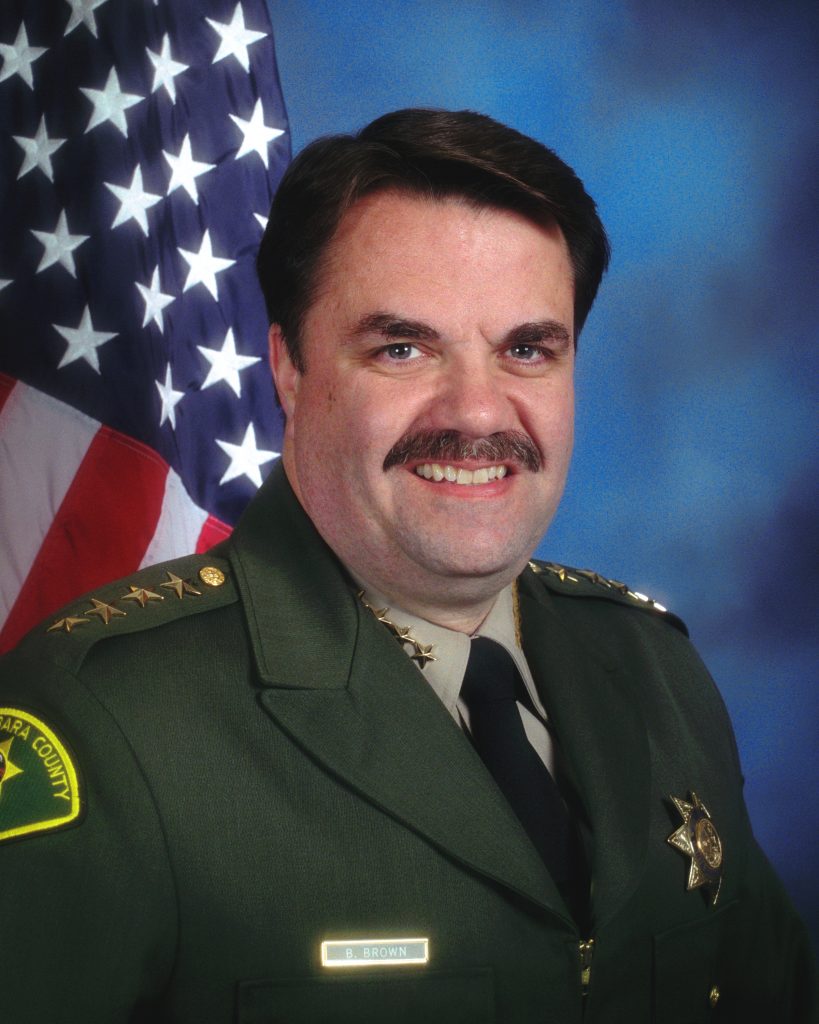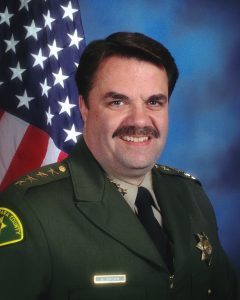 The Santa Barbara County Sheriff's Office is led by Bill Brown, the elected Santa Barbara County Sheriff-Coroner.  As the chief law enforcement officer for Santa Barbara County, Sheriff Brown is responsible for a jurisdiction that comprises over 2,700 square miles with a population of approximately 443,000 people.
The Sheriff's Office is responsible for law enforcement in the unincorporated areas of the county, the county jail system, superior court security, and coroner functions. We are also contracted to provide police services to the cities of Buellton, Carpinteria, Goleta, and Solvang. The Sheriff's Office has approximately 600 employees and 150 volunteers at more than 25 work sites located throughout Santa Barbara County. Although the number varies, our team currently includes approximately 260 law enforcement deputies and 200 custody deputies.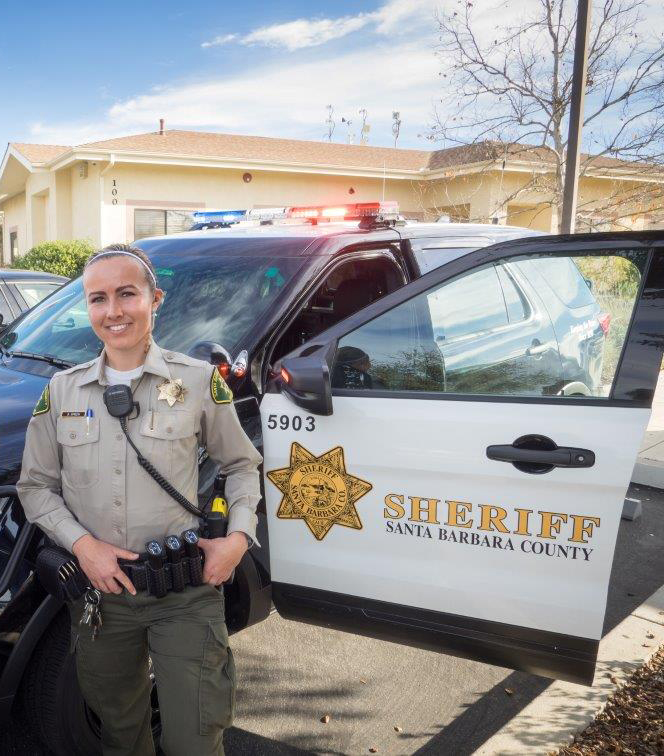 To cover our widespread jurisdiction, we have stations and facilities located throughout North and South County.  Our Sheriff's Headquarters is located in Santa Barbara near Goleta. We also have eight sub-stations including Buellton, Carpinteria,  Goleta, Isla Vista, Lompoc, New Cuyama, Santa Maria, and Solvang,  as well as an office on the Santa Ynez Band of Chumash Indian's Reservation.
The mission of keeping the public safe is an important and busy one.  In 2016, the Sheriff's Office deputies handled more than 119,000 calls for service which resulted in more than 19,000 reports written.  The Sheriff's Office Law Enforcement Operations Branch has a large number of specialty units and divisions that aid in our ability to provide front line law enforcement services and respond to all different types of scenarios.  The speciality units include the Santa Barbara County Sheriff/Fire Air Support Unit, K-9 Unit, Bomb Squad, Special Enforcement Team, Hostage Negotiation Team, Dive Team, Narcotics/Gang Enforcement teams, Homeland Security Unit, Forensics Unit, Rural Crime Unit, Cold Case Unit, etc…  We hope you will take the time to explore our website and learn about the many different groups that make up the Sheriff's Office and all that goes into keeping our citizen's safe.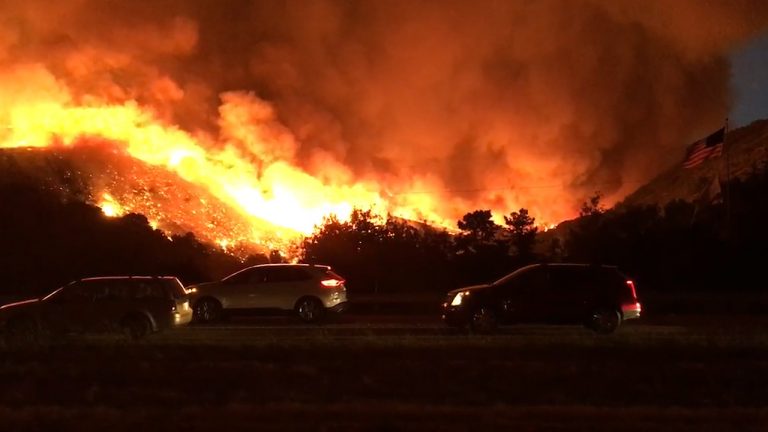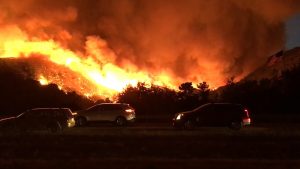 In 2016, our Santa Barbara County Public Safety Dispatch Center received more than 235,000 calls for service for an average of 645 calls per day. Our dispatch center maintains Sheriff's, County Fire, Ambulance, and other emergency communications for all the county areas, plus the cities of Buellton, Carpinteria, Goleta, Guadalupe, and Solvang. Consolidating these services under "one roof" provides for seamless coordination among the dispatch consoles and personnel, whether it's a routine incident requiring a simple fire and medical response or a large scale incident, such as a major wildfire, winter storm causing floods or a mass shooting. Our dispatchers additionally provide Emergency Medical Dispatch and are able to give life-saving instructions to distressed callers until paramedics arrive.  We are very proud of this highly trained team of first responders who are often the first point of contact during a crisis.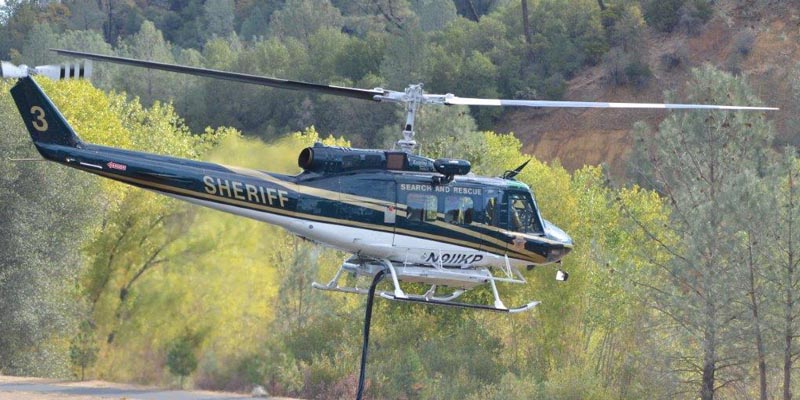 Another joint effort is our Santa Barbara County Sheriff/Fire Air Support Unit which is comprised of personnel from both County Fire and Sheriff's Office.  This group conducts law enforcement, search and rescue as well as fire missions throughout the year and is a critical life-saving resource for Santa Barbara County. There is nothing like having an "eye in the sky" during an emergency. The Air Support Unit operates five helicopters and one airplane to accomplish a variety of public safety missions.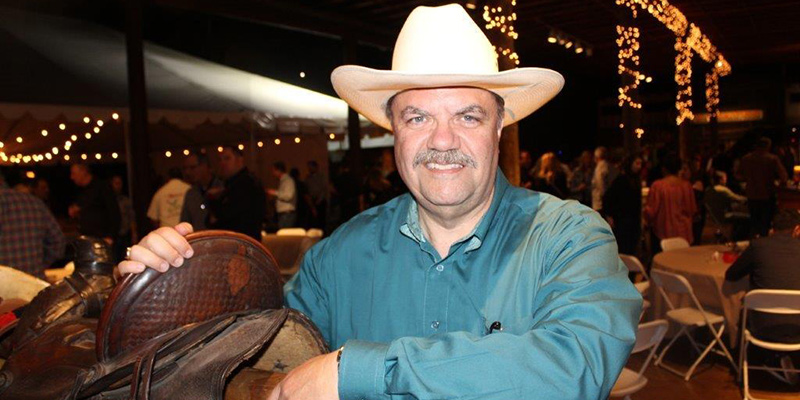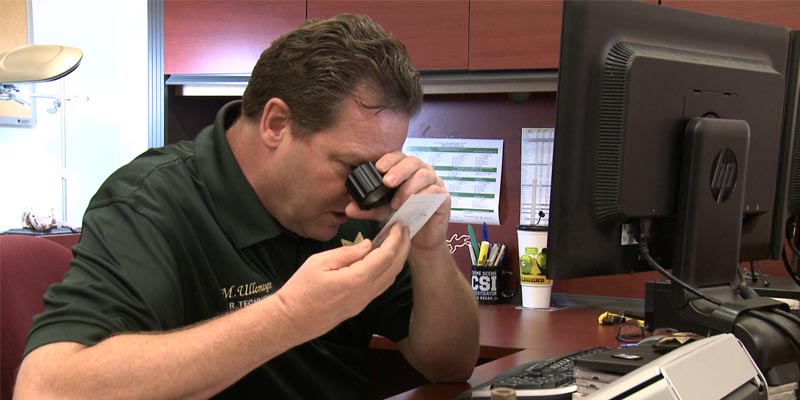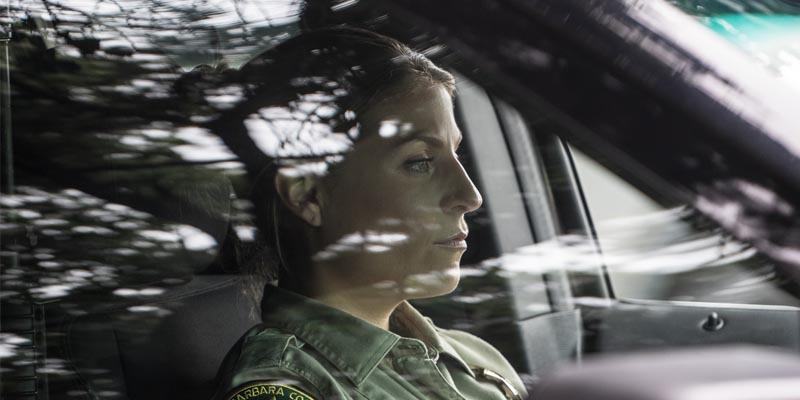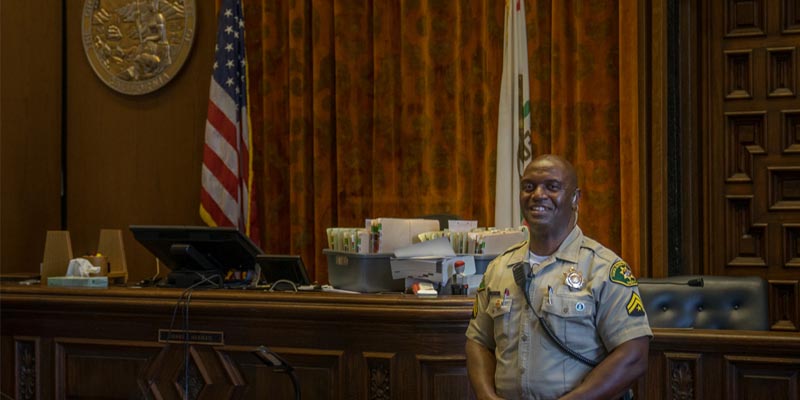 Our Coroner's Unit is responsible for investigating violent, suspicious, or unattended deaths that occur in Santa Barbara County. The Coroner's Unit reviews approximately 1,500 deaths and conducts between 700 and 800 death investigations annually.  Most importantly, they are thorough and compassionate during these often emotional and difficult death investigations and are committed to providing answers to loved ones.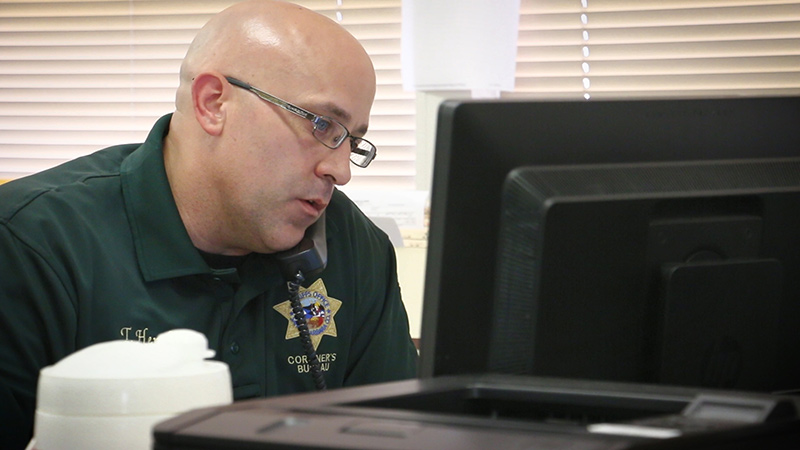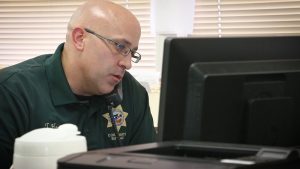 The Custody Operations Branch is the correctional law enforcement arm of the Santa Barbara County Sheriff's Office. We run a full service local correction facility and are responsible for providing for the custody and care of pre-sentenced and sentenced male and female adult inmates.  The Main Jail located across from Sheriff's headquarters has an average daily population of approximately 1,000 inmates. Construction is underway on the new, highly anticipated, state-of-the-art Northern Branch Jail that is scheduled to open in Spring of 2019. The community is a safer place to live and work because Custody Operations provides services and programs that allow for the appropriate management and supervision of offenders.


The Sheriff's Office also provides a safe and secure environment for the courtrooms located throughout Santa Barbara County.  Our team of deputy bailiffs work closely with our custody deputies to move inmates and ensure the safety of the public, court employees and the inmates.
Our Civil Bureau is a full service agency responsible for the actual service and enforcement of court orders.  The Civil Bureau annually receives more than 6,000 requests for the service of civil documents, such as child custody papers, dissolution of marriage, orders to appear in court, restraining orders, small claims, subpoenas, and summons and complaints.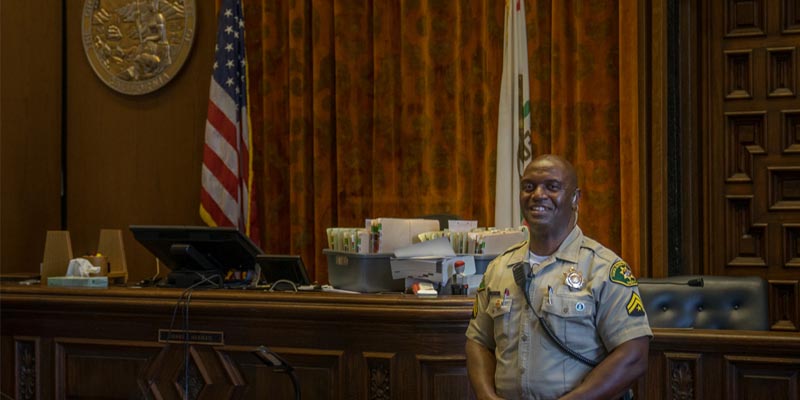 The Sheriff's Office believes in the importance of having open communication and cooperation with the communities we serve. We are all better if we work together.  We encourage you to sign up for our Nixle alerts, follow us on our social media platforms and always remember "If you see something, say something".  We appreciate your partnership and support as we work to protect your safety.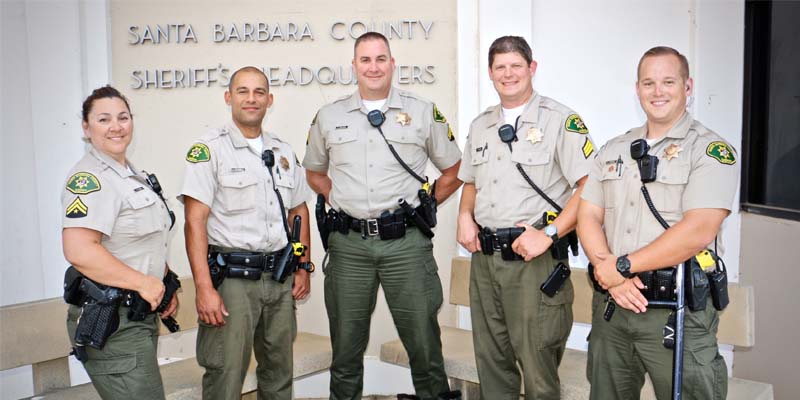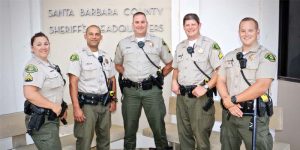 We are always looking for outstanding people to join our team.  If you are interested in a rewarding career with the Sheriff's Office where you can make a difference and serve your community, we encourage you to apply and put a star in your future.
Thank you Santa Barbara County!
As a reminder, always call 911 for any in-progress calls and emergencies, for non-emergency calls (805) 683-2724.
Please never hesitate to speak to a deputy by calling the Sheriff's Office or in person by coming to any of the following Sheriff's Office stations:
Buellton Police Department:  140 W. Highway 246, Buellton, CA (805) 686-8150
Carpinteria Police Department:  5775 Carpinteria Ave., Carpinteria, CA (805) 684-4561
Goleta Storefront at the Camino Real Marketplace: 7042 Market Place Dr.,
Isla Vista Foot Patrol:  6504 Trigo Rd., Isla Vista, CA (805) 681-4179
Lompoc:  3500 Harris Grade, Lompoc, CA (805) 737-7737
New Cuyama Valley: 70 Newsome St, New Cuyama, CA 93254
Santa Barbara Headquarters:  4434 Calle Real, Santa Barbara, CA (805) 681-4100
Santa Maria:  812-A West Foster Rd, Santa Maria, CA (805) 934-6150
Santa Ynez Valley Station/Solvang Police Department:  1745 Mission Dr, Solvang, CA  (805) 686-5000
Santa Ynez Band of Chumash Indian's Reservation:  100 Via Juana, Santa Ynez, CA (805) 688-7997