LOOKING FOR AN EXCITING AND REWARDING CAREER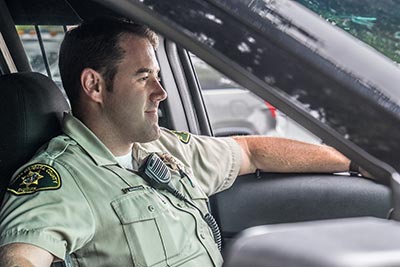 The Santa Barbara County Sheriff's Office has a rewarding career for you. We are dedicated to hiring the best qualified deputies and support staff personnel while striving to bring diversity to our organization that reflects the community we serve. We promote a positive work environment that encourages teamwork, communication and professional development.
We are actively recruiting highly motivated individuals for all positions in law enforcement. To accomplish this goal, we must hire and retain individuals who possess the highest level of honesty, integrity and ethics. If you have such qualities and desire to have a positive impact on the future, then the Santa Barbara County Sheriff's Office is the place for you!
 Apply Online Now!
OPEN RECRUITMENTS we are currently accepting applications for the following positions:
Sheriff's Administrative Support– CLICK HERE
Custody Operations, Records Bureau– Under general supervision, working in the Main Jail facility in Santa Barbara or Northern Branch Jail in Santa Maria, processes new arrestees for booking into custody; verify bail amounts at booking; assists the general public by phone and in-person; scheduling court dates; processes inmate records to facilitate release or transfer; and performs related duties as assigned. Duties are performed in a locked-down facility and require direct and indirect contact with inmates.
Sheriff's Deputy Trainee– CLICK HERE
This is a trainee-level class and incumbents are expected to successfully complete the Law Enforcement Recruit Academy and receive the recommendation of the Sheriff and promote to Sheriff's Deputy or be terminated from the position.
Sheriff's Deputy Lateral Transfer
If presently a permanent employee in another merit or civil service California public agency, in the same or similar position, and if appointed to that position by successful performance in a merit or civil service style examination, then you may be considered for as a Lateral Transfer. If interested, please email Human Resources at SheriffHR@sbsheriff.org. A HR representative will contact you to discuss the qualifications, testing process, and required documents.

Employment Interest Cards

 

CLICK HERE




To receive email notification when Sheriff's Office recruitments open, select the Job Categories Corrections and Law Enforcement.

Equal Opportunity Employer
The County of Santa Barbara and its leadership team is committed to maintaining a diverse workforce with equal opportunity that promotes inclusion and reflects the local population while ensuring compliance with state, local, and federal law. Its dedication to this purpose is driven by a commitment to hire, develop and retain top talent who will contribute to upholding the County's mission.