Interactive, Insightful and Eye-Opening
"After going through this course I now see that law enforcement are not just robots walking around with a gun and a badge. They are meaningful members of the Santa Barbara community as a whole."  Ken Partch, Citizen's Academy Graduate, November 2016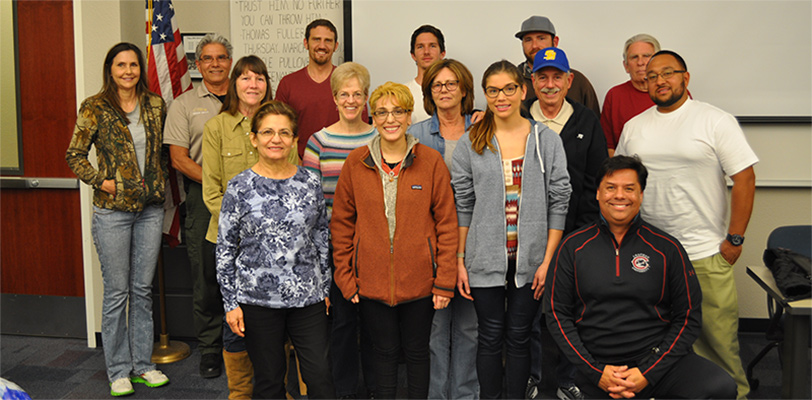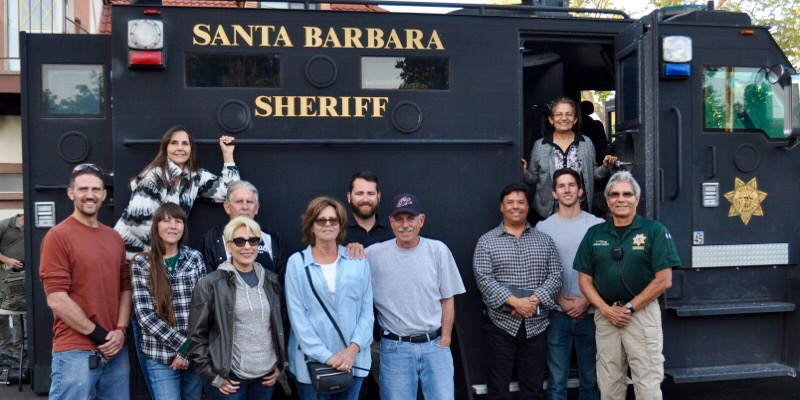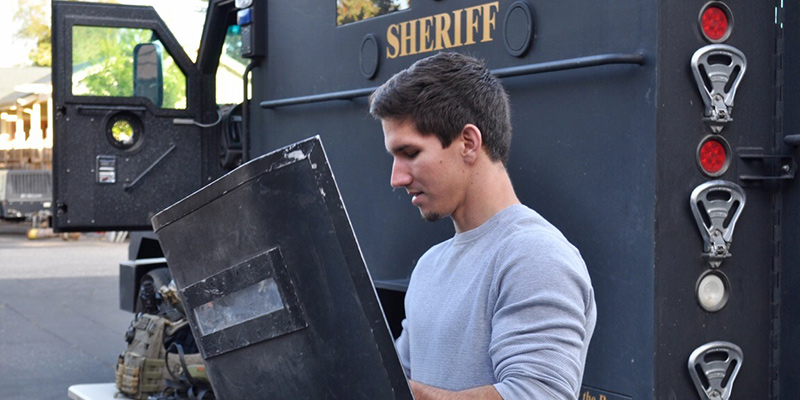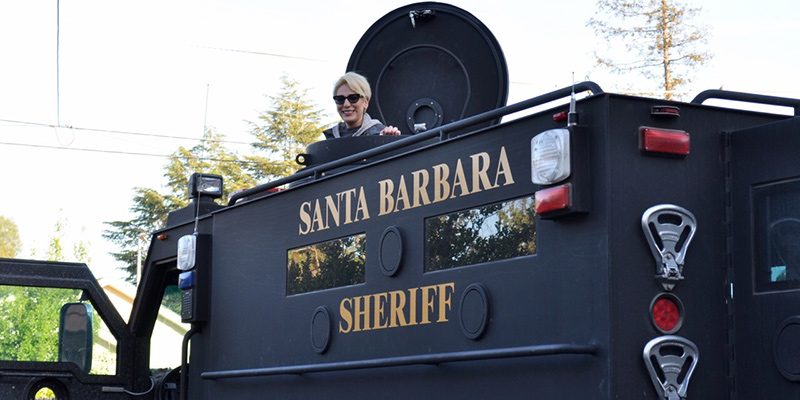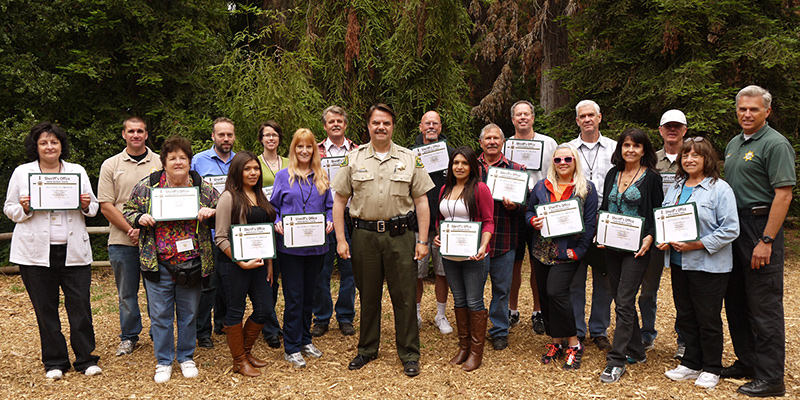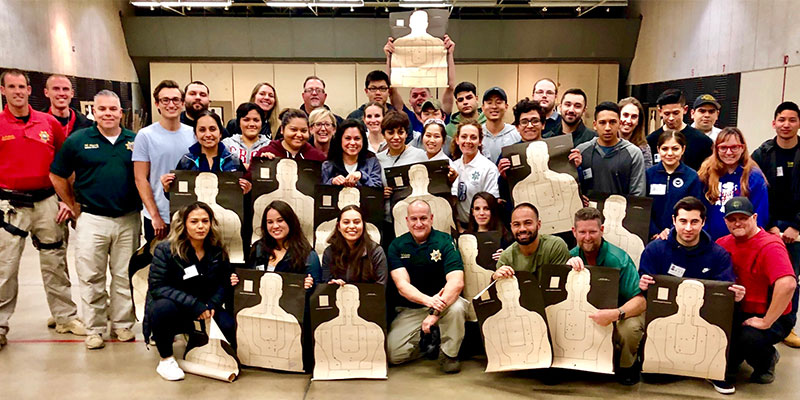 What an insightful program. I appreciated being with like-minded individuals who care enough to invest their time to learn more about what our public safety officers do.  I have gained a better understanding of what it's like behind the badge through the lectures, hands-on experience and tour of the jail.  I have a higher level respect for the men and women who are in law enforcement. This is a valuable program for all citizens and I highly recommend it." Carol Sauceda, Citizen's Academy Graduate, May 2017
South County Citizen's Academy Accepting Applications:
Apply HERE

Santa Barbara, California
The Santa Barbara County Sheriff's Office is accepting applications for the upcoming Citizen's Academy. The Citizen's Academy is an engaging and informational behind-the-scenes look at law enforcement in Santa Barbara, hosted by the Santa Barbara Sheriff's Office. Participants will engage in various topics including the history of law enforcement, criminal law, patrol tactics, and de-escalation communication. They will also participate in hands-on learning such as firearms instruction and active shooter scenarios. This is a great opportunity for people who are interested in law enforcement to learn more about our agency and this rewarding career.
Participants must be 18 years of age or older. Applications must be received no later than Sunday, January 29, 2023.  There are multiple ways you can turn in your application:
In-person drop off at Sheriff's Headquarters at 4434 Calle Real, Santa Barbara, CA 93110
In-person drop off at Isla Vista Foot Patrol Station at 6504 Trigo, Isla Vista, CA, 93117
Scan and email your application to Deputy Justin Schroeder: jrs3822@sbsheriff.org.
Academy training sessions will be held on Thursday nights, from 6:00-9:00 pm, beginning February 9, 2023, and continuing through March 23, 2023. You must be able to attend all sessions. There will be one Saturday morning session held on March 25, 2023, for a graduation and celebratory BBQ. Classes will be held at various locations throughout south county.
The Sheriff's Citizen's Academy is a great way for the public to get an exclusive, inside look at what the Santa Barbara County Sheriff's Office does on a daily basis to protect and serve its citizens.  The classes will include lecture and hands-on law enforcement training.  The Academy is scheduled to involve Arrest and Control, Firearms, Active Shooter Response, Building Searches, a tour of the Main Jail, as well as presentations by the agency's K9 Unit, and much more.  There will also be a presentation made by Sheriff Bill Brown.
The average person views law enforcement personnel in a singular role, such as issuing traffic tickets or arresting criminals, and much of that view is derived from unverified sources such as Hollywood movies. Relatively speaking, few have been exposed to the training required to become a law enforcement officer or a custody deputy. Few know what the duty actually entails, how varied it is, or how much dedication and commitment goes into performing the job at the level of professionalism upheld by the Santa Barbara County Sheriff's Office.
A great way to get a real, behind-the-scenes look at what goes into keeping the public safe is to attend of one of our Citizen's Academies.  The Academies are held in both North and South County. The last several years we have teamed up with UCSB, UCSB Police and the City of Goleta to do a Citizen's Academy just for Isla Vista Residents and Santa Barbara County College Students.  One of the best aspects of the Citizen's Academy is that it brings together participants of different ages with different backgrounds, life experiences and perspectives.
The Citizen's Academy is an opportunity for community members to gain insight into law enforcement in general and to meet the honorable men and women that make up the Santa Barbara County Sheriff's Office on a personal level.
The Citizen's Academy is free and consists of a curriculum of 8 to 10 weeks in length, meeting one night per week, 3 hours each session. Academy classes involve lecture and hands-on training, and they are taught by selected experts in the areas of firearms, active shooter response, building searches, K9 operations, SWAT operations, arrest and control, use of force, search and seizure, Force Option Simulator (FOS), and other topics. There is also a presentation by Sheriff Bill Brown on the history and the organization of the Santa Barbara County Sheriff's Office, a tour of the main jail, a tour of the Allan Hancock Law Enforcement Academy, and all participants will have an opportunity to do a ride-along with a patrol deputy.
Citizen's Academy classes are held at different locations throughout the county.  Participants are required to attend all training sessions. The academy culminates with a graduation ceremony and barbecue on the weekend following the completion of the weekly classes.
Exact dates for Citizen's Academies are announced before they are held via the Santa Barbara County Sheriff's Office's website, social media and Nixle alerts.
Please note: Graduation from a Santa Barbara County Sheriff's Office's Citizen's Academy is a prerequisite for participation in the Sheriff's Volunteer Team program.
If you have any additional questions or would like to express interest in signing up for the next South County Citizen's Academy or the Isla Vista Citizen's Academy, please contact Community Resource Deputy Justin Schroeder at (805) 681-4602 or email him at jrs3822@sbsheriff.org
For information or to express interest in the next North County Citizen's Academy contact (TBD).