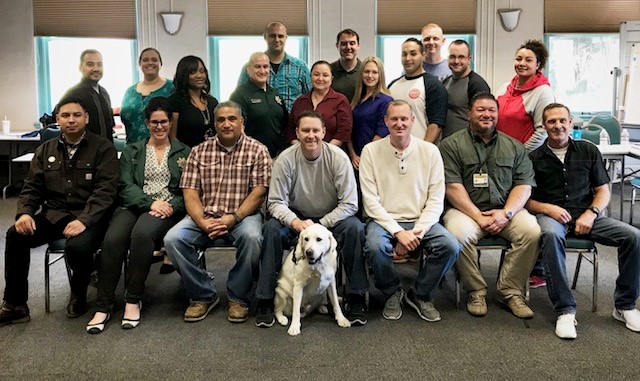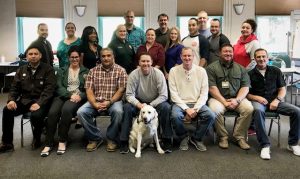 The Sheriff's Office understands the importance of the special training and operations for persons with mental health and substance use disorders who are in crisis.  Over the last 40 years, changes in mental health laws, closing of mental health facilities and law enforcement policies have brought law enforcement officers into ever increasing contacts with people who suffer from mental illness and substance use disorders. Local Santa Barbara County Law Enforcement officials have estimated that anywhere from 15- 60% of all calls for service involve some type of contact with a mentally ill subject.
The Sheriff's Behavioral Sciences Unit (BSU) was formed to oversee cases involving mental illness and substance use, develop a Crisis Intervention Team and to build community partnerships to help adopt restorative justice principles to divert individuals from the criminal justice system and into treatment.
Our BSU developed an 8-hour and 40-hour P.O.S.T. certified Crisis Intervention Team (CIT) course where law enforcement learn about various mental illnesses, de-escalation techniques and local resources. a 36 hour course has also been created specifically for our custody staff. To date, the BSU has trained over 1,300 local law enforcement in CIT including; custody deputies, patrol deputies;  dispatchers, University of California Santa Barbara Police Department, Santa Maria Police Department, Santa Barbara Police Department, Probation, District Attorneys office, Public Defenders office, and staff within Behavioral Wellness.  We continue to offer the training to all local law enforcement agencies within Santa Barbara County and are proud to work with our partners at the National Alliance of Mental Illness and the Department of Behavioral Wellness.
The BSU is proud to have launched Santa Barbara Counties first county Co-Response program with our partners at Behavioral Wellness. We have three such teams operating in all parts of the county. Co-response is where CIT trained deputy and a mental health clinician or case worker from county Behavioral Wellness are partnered up and  paired together to respond to mental health crises. Our three teams are currently grant funded through the end of 2022. If you would like to learn more about the BSU initiatives and programming you may contact Dr. Cherylynn Lee at (805) 681 4231, crl5034@sbsheriff.org
If you or your loved one are expecting a mental health crisis and need to call 911
USE THIS CHECKLIST!