A Source of Strength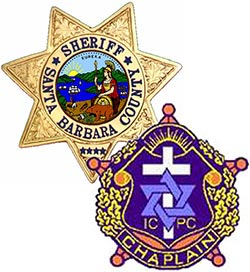 Santa Barbara County Sheriff's Chaplains are ordained members of the clergy who donate their time and talents in partnership with the members of the Santa Barbara County Sheriff's Office in service to our communities.
Our Chaplains foster relationships with staff members and the community by providing confidential, compassionate and caring support during both emergency and non-emergency situations that occur. They also have assisted first responders at natural and other disaster scenes under a unified command structure.
No one is confronted with more situations that create emotional, mental, and spiritual burdens than today's law enforcement officers.  The chaplain's ministry provides a source of strength to the law enforcement personnel and their families, other department members of our community.  Chaplains listen and participate in the workplace of law enforcement officers with empathy and experience, advising calmly in the midst of turmoil and danger, as well as offering assistance when appropriate or  requested.
A Sheriff Chaplains is a clergy person with special interest and training for providing pastoral care in the high powered and dangerous world of the law enforcement. This pastoral care is offered to all people, regardless of race, gender, sexual orientation, national origin, creed, or religion. It is offered without cost or the taint of proselytizing.
Sheriff Chaplains do some or all of the following:

Counsel Law enforcement officers.
Counsel other members of departments if requested
Visit sick or injured personnel in homes and hospitals
Give or assist in death notifications
Teach personnel in the area of Stress Management
Serve as part of a department's Crisis Response Team
Serve as liaison with other clergy in the community
Perform funerals, memorials, and weddings
Furnish responses to spiritual questions
Offer invocations at special occasions; such as recruit graduations, awards ceremonies, and building dedications
Serve on review boards, award boards, and other committees
Provide assistance to victims and their families of our community in the event of crisis; such as fire, suicide, auto or plane accident, earthquake, or times of serious illness, injury, death or significant trauma.
Counsel correction facility personnel
Minister to the incarcerated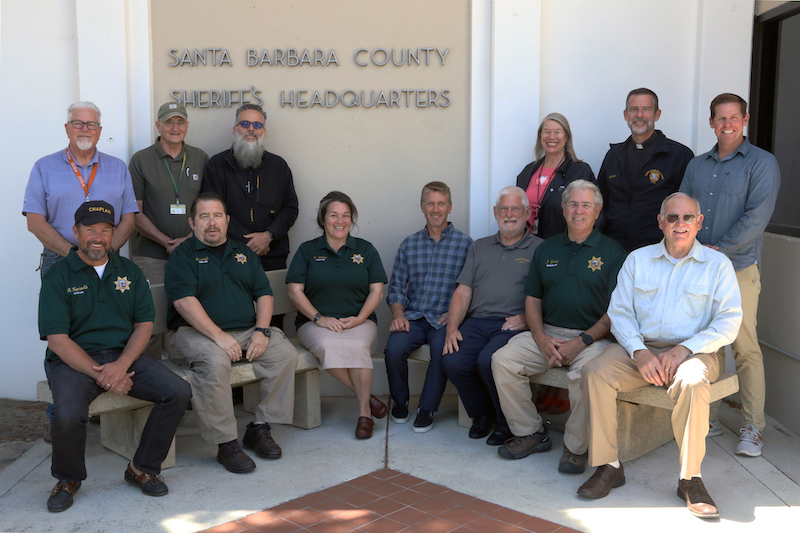 The Sheriff's Office currently has eight Chaplains all of whom received their training from the International Conference of Police Chaplains (ICPC). This training enhances their abilities and better prepares them to serve within a law enforcement environment.
Click here to send an email if you are interested in the Chaplain Program.
Visit www.chaplain247.org