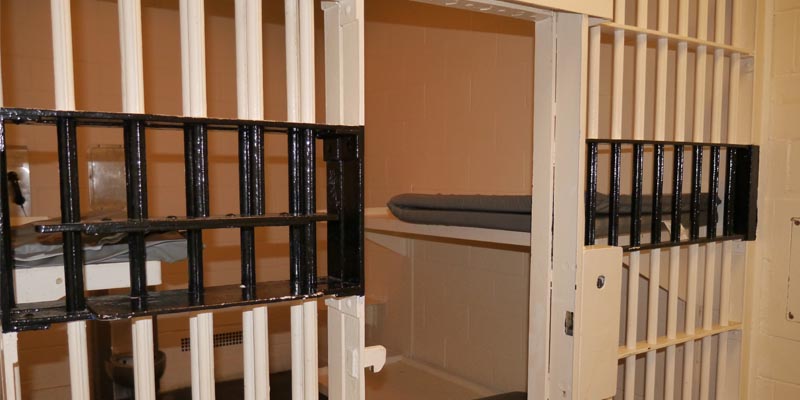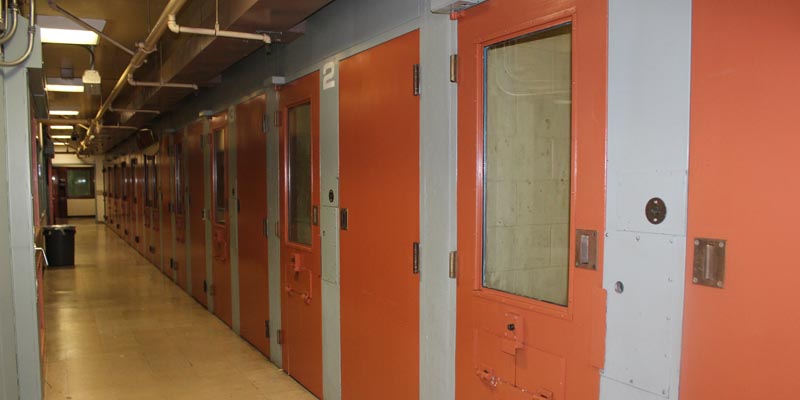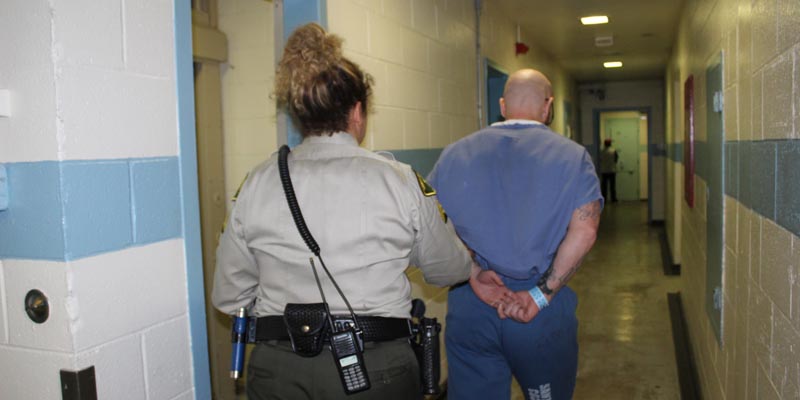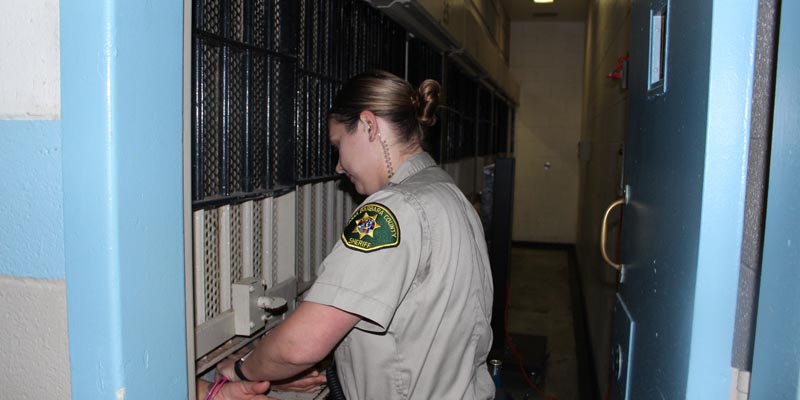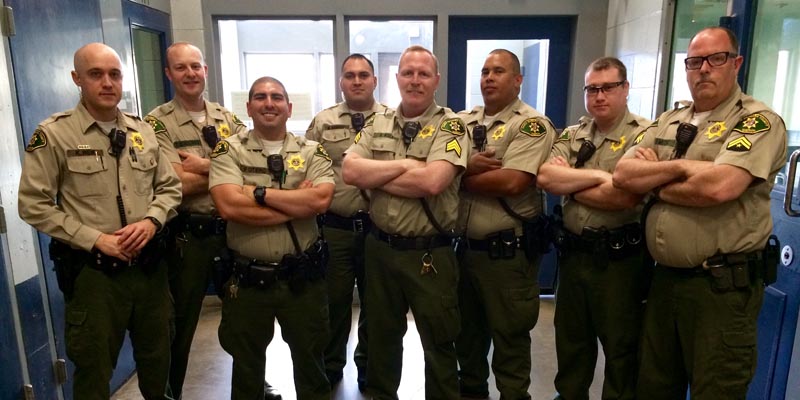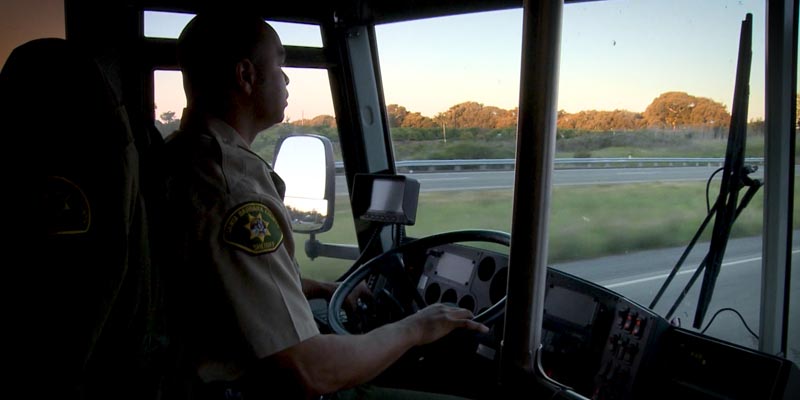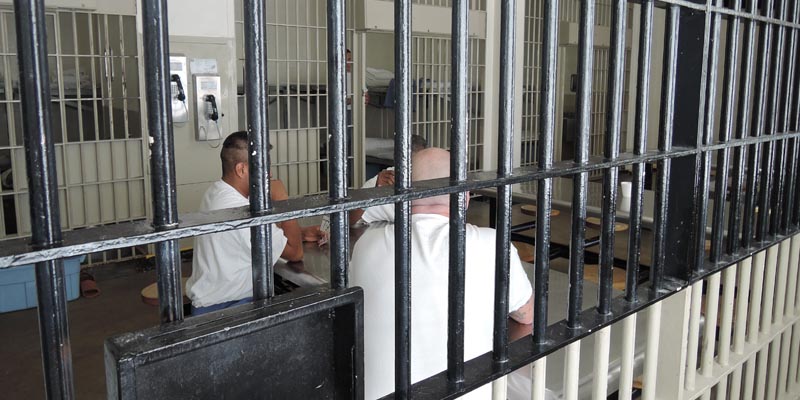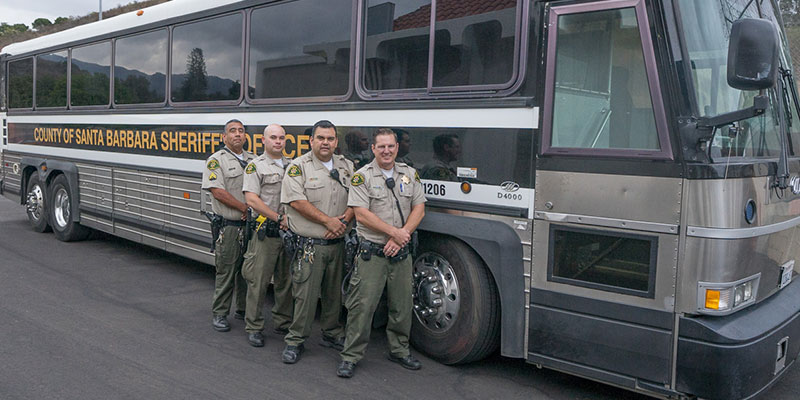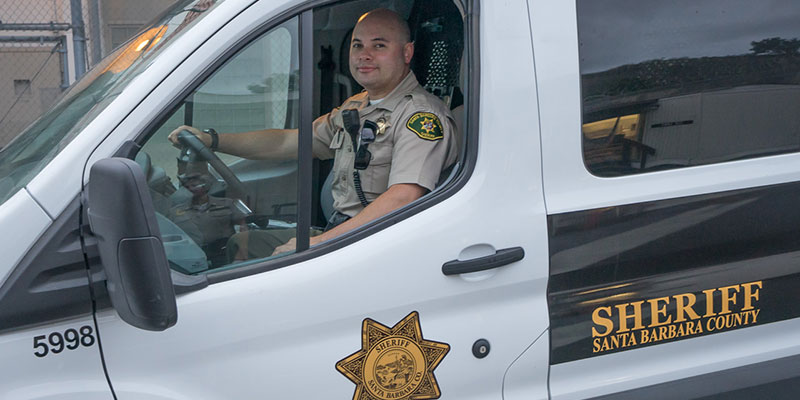 South County Custody Operations Division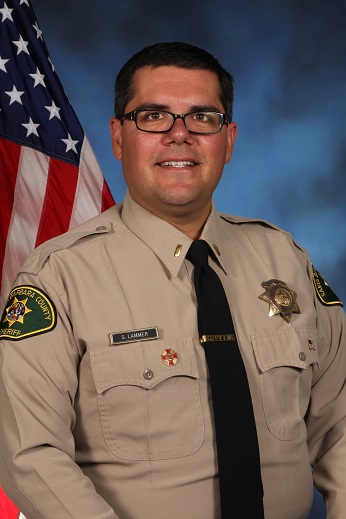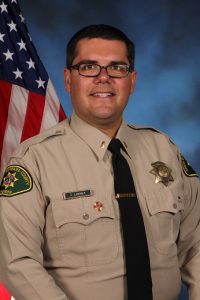 The South County Custody Operations Division staff serves the Court, other law enforcement agencies, inmates, inmate's families and crime victims by working collaboratively within the judicial system and the community to supervise and manage offenders housed in county correctional facilities.
The South County Custody Operations Division is under the leadership of Custody Commander Shawn Lammer and provides security and supervision for the inmate population at the Main Jail located in Santa Barbara. This division also oversees the Sheriff's Office's Transportation Unit and Custody Records and Booking. This facility offers a wide array of quality services including medical, mental health, food, counseling, recreation, religious, and education.
Santa Barbara Jail Campus
The Santa Barbara Jail Campus has a Board of State and Community Corrections rated capacity of 819.  This campus is separated into the Main Jail, which consists of several linear style jail cells (completed in 1970) as well as two indirect supervision pod style housing units: the Northwest Module (completed in 1987) and the Inmate Reception Center (completed in 1992) and the Medium Security Facility, a spoke style barracks designed facility originally referred to as the Honor Farm.
Transportation Unit
The Division also oversees the Jail Transportation Unit. The Transportation Unit is responsible for the custody, safe transport, and security of inmates in transit throughout the state. In addition to transporting inmates to court, the unit is responsible for transports to medical appointments, other county jails and state prisons.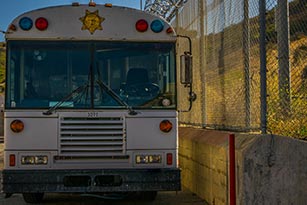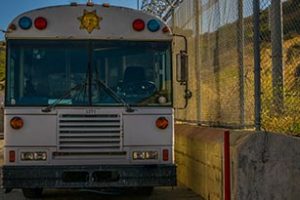 Prior to the COVID-19 pandemic, the Transportation Unit transported more than fifty thousand inmates to and from different locations every year. The number of Protective Custody inmates have increased in the Santa Barbara County Jail just as it has in other custody facilities throughout the State. Protective Custody inmates are more difficult to transport due to the requirement of keeping them separate from other inmates. This often results in using large buses or multiple vehicles for the transport of a few inmates.
Custody Records and Booking
When individuals are arrested, they are usually taken to a local police station where they may be interviewed, and where necessary reports and forms are prepared. If the individual is arrested for driving under the influence, a breath, urine, or chemical blood test will be conducted. This process can take as long as four hours before the person is brought to a county jail to be booked. Since a good deal of time may pass before the jail system has any notification of a person's arrest, if you call shortly after your friend or loved one is arrested you may find that they are not yet in the jail system. Do not be concerned by this delay, because the pre-booking period is routine and necessary.
When arrested individuals arrive at the jail facility, they go through the intake process before being housed in the inmate population. Intake is comprised of several steps which include medical screening, the booking process and the classification interview.
Immediately upon arrival at the jail the inmate is examined for any medical conditions that need immediate treatment. A nurse conducts a private screening to make sure the inmate is not injured or in need of immediate medical treatment. A second medical examination is conducted later in the booking process to ensure all conditions that an inmate may have are properly noted and that the facility is capable of meeting the inmate's medical needs.
During the booking process all inmates are searched to make sure that no contraband is being brought into the facility. They are photographed and fingerprinted. Their personal information and charges are entered into the computer system, their bail is calculated, and a court date is set.
Some inmates may be eligible for release on their own recognizance very soon after booking. Intoxicated inmates will be held for up to 12 hours, and sometimes longer, to ensure they are sober enough to be safely released. Most inmates are eligible for bail, and they have access to telephones to arrange bail through friends, family, or bail agents. A list of bail agents is available in each facility. When it is determined that inmates will not be released on their own recognizance or make bail, they are given a classification interview and their housing criteria are determined.
The Booking and Custody Records professionals assigned to this unit process thousands of new bookings and releases every year.  This complex process involves ensuring that the bail amounts and charges are correct, citation and court dates are assigned correctly and that all legal paperwork is accurate and legal.  The staff assigned to this unit communicate regularly with the courts, arresting agencies, bail bond agents, attorneys, family and friends of the incarcerated.
Visit an Inmate
Send Money to Inmate
Inmate Property
Write to an Inmate
Electronic Monitoring