Welcome to the Santa Barbara County Sheriff's Office Online Reporting System.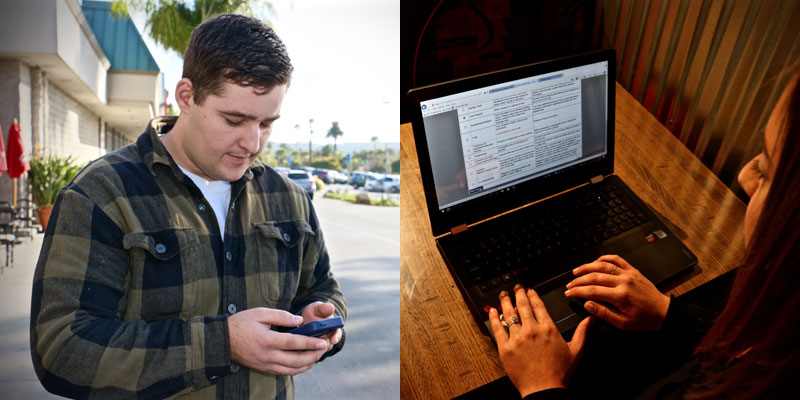 Jurisdiction
To use this online reporting system, the incident must have occurred in the areas covered by the Santa Barbara County Sheriff's Office. In addition to the contract cities (Carpinteria, Goleta, Solvang, and Buellton) and unincorporated areas of the county, our jurisdiction includes County Parks and County buildings.
Upon completion of this process:
You will receive a tracking number (i.e. T123456) and be able to print a copy of your submission.
Your incident reported online will be reviewed by SBSO personnel.
If further investigation on your case is needed, you may be contacted.
Once your report has been approved, an official SBSO report, containing an assigned SBSO report number, will be emailed to you to the email you provided
FAQ
What if I prefer to speak to a deputy?
If, at any time, you feel that you would rather report this to a deputy, please discontinue using this system and call 805-683-2724.
What do I do if online incident reporting is not right for me?
If your incident is an emergency, or you require that a deputy come to you right away, call 911. If this is a non-emergency and you do not need a deputy right away, call 805-683-2724.
What if this happened in another jurisdiction can I file a report using this system?
No. If a crime took place in another county or jurisdiction (The City of Santa Barbara, City of Lompoc, City of Santa Maria, City of Guadalupe or UCSB) please contact that jurisdiction's law enforcement agency.
What is a known suspect?
A known suspect is when you or someone else knows the person or where to find the person who committed the crime, have evidence that may lead to the identification of a suspect(s) or the license plate number of the vehicle the suspect(s) were in.
What if I don't have an email address?
If you don't have a valid email address where you can send and receive email, you can sign up for a free account at many sites including Yahoo, Google, and MSN. Otherwise, please call 805-683-2724 to contact a deputy.
Click here to view an example of a police report narrative
Click here to view the Online Reporting brochure for more information
ONLINE REPORTABLE CRIMES AND INCIDENTS

















CAUTION!
Online reporting is not meant for in-progress incidents. For emergencies call 9-1-1. For urgent matters that require a deputy to respond, call Dispatch at their non-emergency number (805) 683-2724