* Disclaimer – The data contained on this web site should not be relied upon for any type of legal action.
RUN. HIDE. FIGHT.— Surviving an Active Shooter Event
SBSO Twitter Feed
Thank you Veterans! We honor and salute you for your service! 🇺🇸 #sbsheriff #godblessamerica #veteransday #salutetoservice #troops #honor #respect #service #joinsbsheriff #lawenforcement #america #usa #thinblueline
Twitter feed video.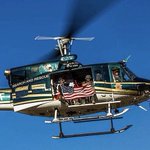 A group of 20 SB Sheriff's deputies continue to provide security patrols of evacuated areas in Ventura County. Today they were visited at their lunch break by a dog from New Jersey who was part of the state's crisis team that responded after the mass casualty shooting. #sbsheriff
Emergency: 911
Non-Emergency: 805-683-2724
SBSO Instagram Feed