* Disclaimer – The data contained on this web site should not be relied upon for any type of legal action.
RUN. HIDE. FIGHT.— Surviving an Active Shooter Event
SBSO Twitter Feed
Seven Custody Deputies graduated from the @HancockCollege Public Safety Academy today: https://www.sbsheriff.org/sheriffs-office-swears-in-seven-custody-deputies/
Join us at #NationalNightOut in #Carpinteria on Tuesday, August 3, 2021 from 6-8 pm. This FREE nationwide event promotes strong police-community partnerships and neighborhood camaraderie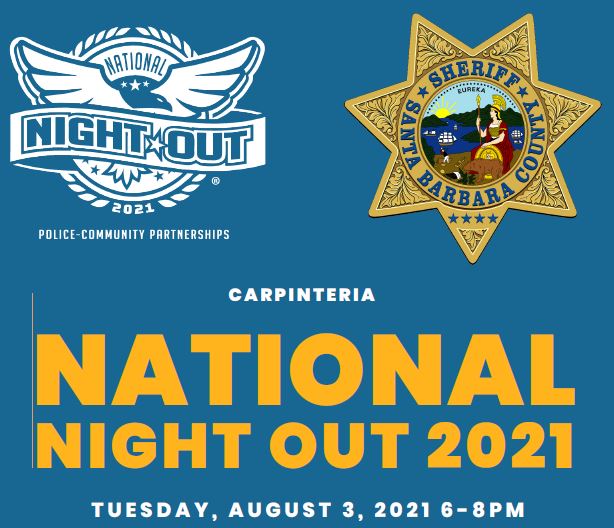 Sheriff's Office Hosting Night Out Event in Carpinteria – Santa Barbara County Sheriff's Office
Proud to Protect and Serve Santa Barbara County The men and women of the Santa Barbara County Sheriff's Office are proud to protect the people o...
www.sbsheriff.org
Emergency: 911
Non-Emergency: 805-683-2724
SBSO Instagram Feed