Second in Command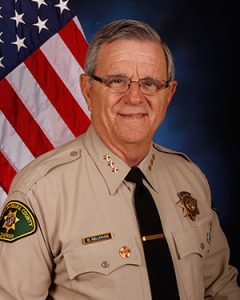 Bernard Melekian was selected as the Undersheriff in January of 2015. He is the second in command at the Sheriff's Office and largely responsible for day-to-day operations. He represents the Sheriff when called upon to do so.
"I am honored to work with such a respected organization, especially during these challenging times. The real work of law enforcement is done by the men and women who directly serve the people of this county."  Undersheriff Bernard Melekian at his swearing in on January 5, 2015
Melekian has 45 years of law enforcement experience.  He has served with three law enforcement agencies in California, including the Santa Barbara County Sheriff's Office, where he was employed as a deputy in 1976 before returning to the Santa Monica Police Department (SMPD).  Melekian worked for 23 years at the Santa Monica Police Department, promoting through the ranks from police officer to Deputy Chief. In 1996, he was selected to be the Police Chief for the City of Pasadena, a position he held for the next 13 years.
In 2009, Melekian was selected by United States Attorney General Eric Holder to lead the U.S. Department of Justice's Community Oriented Policing Services (COPS) Office.  In 2013, he entered the private sector and began consulting for several major U.S law enforcement agencies, including U.S. Customs and Border Patrol, the Los Angeles County Sheriff's Department and police departments in Chicago, Baltimore and, most recently, Seattle.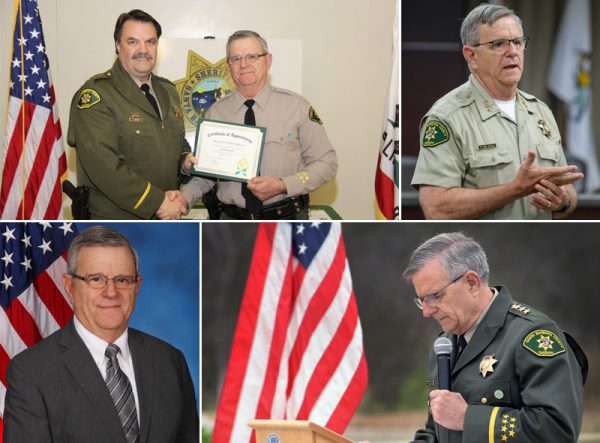 He has a Doctorate in Policy, Planning and Development from the University of Southern California and a Master's in Public Administration degree from California State University, Northridge. He graduated from both the FBI National Academy and the California POST Command College, and is a past president of the California Police Chiefs Association. He retired from the U.S. Coast Guard Reserve after 25 years of service in 2009.
Bernard Melekian is currently The Chairman of the Board for the National Police Foundation, a Washington DC based research organization. Prior to accepting the position as Undersheriff, he was a Commissioner on the state of California's Peace Officer Standards and Training Commission as well as serving on the city of Santa Barbara's Police and Fire Commission. He is currently a board member on the Santa Barbara Council on Alcoholism and Drug Abuse.
He has always had a strong connection to Santa Barbara County.  "Santa Barbara has always been a special place for me.  After serving as a Santa Barbara County Sheriff's deputy in the 1970's I always knew I wanted to return. My wife, Nancy, and I decided to move to Santa Barbara after four years of living in Washington D.C.  Once we arrived, we knew we were home."