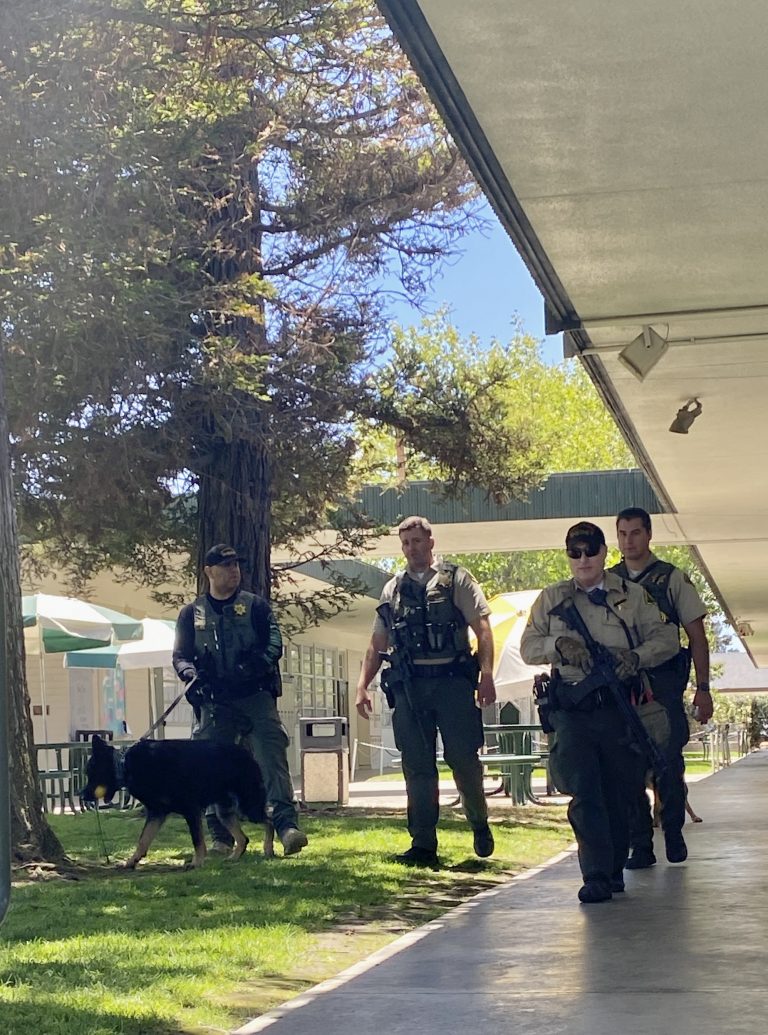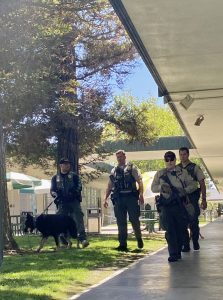 Orcutt, Calif. – Sheriff's deputies have determined that a report of a subject with a gun at St. Joseph's High School was unfounded. At approximately 9:53 a.m. on Tuesday, May 31, 2022, Sheriff's deputies were dispatched to St. Joseph's High School to investigate a relayed report of a subject with a weapon on campus. When deputies arrived, the campus had already been placed on lockdown. Deputies requested that Righetti High School also be placed on lockdown while they investigated the report.
School administrators contacted a student who was the original witness and relayed information to deputies. Additional units responded including a Sheriff's K9 unit, Lompoc Police K9 unit, CHP, and County Air Support. Deputies escorted students out of their classrooms and conducted a thorough search of the school for weapons using K9 units who are trained in explosive and firearm detection. While deputies conducted their search, the Sheriff's Office provided updates to a gathering of concerned parents in the parking lot as well as media outlets that responded to report on the incident. The lockdown at Righetti High School was released as soon as it became apparent that this incident was isolated to the St. Joseph's campus.
The search of the St. Joseph's campus did not yield any weapons and deputies believe the original report to be unfounded. There were no arrests made for this incident. Students returned to their classrooms where classes resumed shortly after 1:00 p.m.