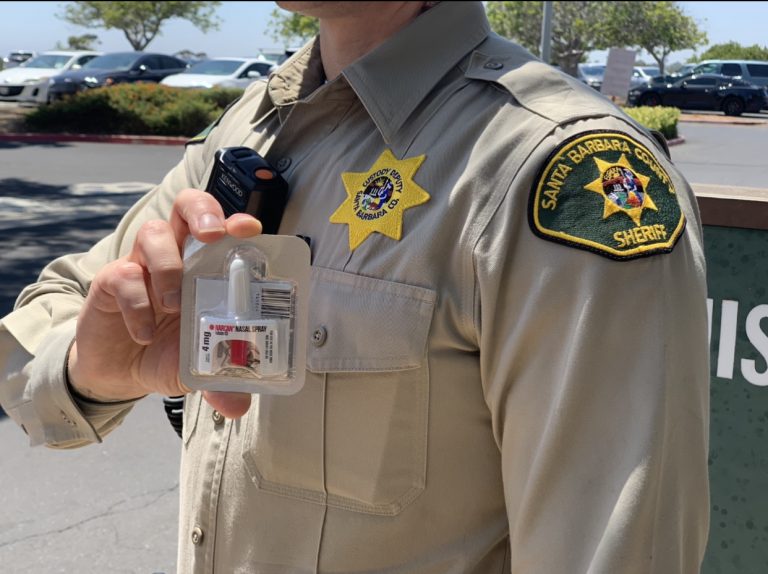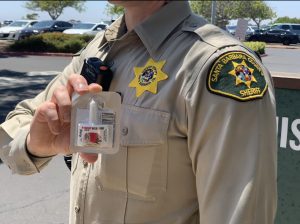 Goleta, Calif. – A deputy on proactive patrol in Goleta successfully resuscitated a man he found overdosing. On Monday, November 28, 2022, at approximately 11:49 pm, a deputy on proactive patrol noticed an adult male lying on his back on the sidewalk near the 5900-block of Hollister Avenue. The deputy stopped to checked on the subject and found him unresponsive. The deputy recognized the signs of an apparent overdose and requested an emergency medical response. While medics were enroute, the deputy administered a single dose of naloxone to the patient who regained consciousness before being transported by ambulance to an area hospital. The patient is expected to survive.
The Sheriff's Office would like to highlight this incident as an example of the danger of fentanyl use, the importance of carrying naloxone, and recognizing the signs of overdose which may include:
Difficult to wake up
Slowed Breathing
Confusion
Blue or pale lips and fingernails
If you notice these signs, call 911 immediately and give naloxone. An individual who is experiencing an opioid overdose needs immediate medical attention. An essential first step is to get help from someone with medical expertise as quickly as possible. Therefore, members of the public are encouraged to call 911 when they suspect an overdose is occurring. California's 911 Good Samaritan law, AB 472, provides limited protection from arrest, charge and prosecution for people who seek emergency medical assistance at the scene of a suspected drug overdose.
Naloxone is a potentially lifesaving medication designed to help reverse the effects of an opioid overdose in minutes. Opioid overdose can be due to many factors including deliberately misuses of a prescription, illicit opioid use (such as heroin), or use of an opioid contaminated with other even more potent opioids (such as fentanyl). Overdose can also occur when a patient takes an opioid as directed but the prescriber miscalculated the opioid dose, when an error was made by the dispensing pharmacist, or when the patient misunderstood the directions for use. In each of these, it is vital to recognize and be prepared for a possible life-threatening opioid overdose emergency. The Sheriff's Office would like to remind the public that our community partners at Pacific Pride Foundation (PPF) offer FREE naloxone at their syringe exchange program and at their Santa Barbara and Santa Maria offices. Please visit PPF's website- PacificPrideFoundation.org for more information about Naloxone distribution and overdose prevention.