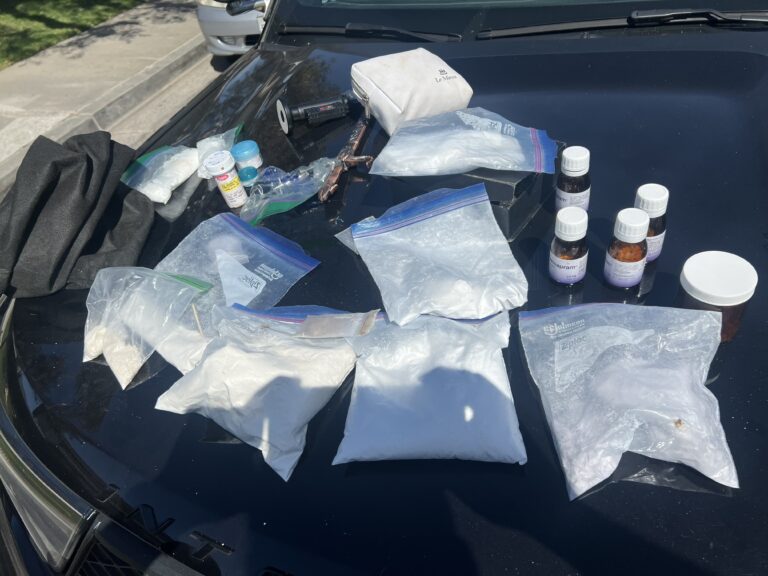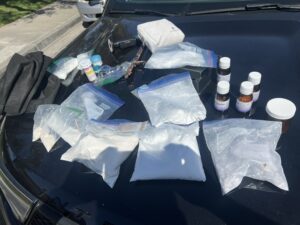 Carpinteria, Calif. – Sheriff's deputies and detectives have seized a large array of dangerous drugs from an Ojai man who overdosed in Carpinteria. On Saturday, April 22, 2023, at approximately 3:15 p.m., deputies responded to the 5900-block of Birch Street for a report of a subject who was unresponsive in a vehicle. When they arrived, they found a subject, later identified as 26-year-old Christopher Elizalde from Ojai, unresponsive with drug paraphernalia in his lap. Also in the vehicle, deputies found a large quantity of dangerous drugs including suspected fentanyl, M30 pills, cocaine, and ketamine.
Sheriff's deputies worked with detectives from the Special Investigations Bureau to author search and arrest warrants for Elizalde and his Ojai residence. Later that evening, at approximately 8:30 p.m., detectives served a search warrant at Elizalde's home in the 1200-block of Gregory Street in Ojai where they recovered additional fentanyl, heroin, oxycodone M30 pills and cocaine.
As a result of this thorough investigation, approximately 2.9 ounces of ketamine, 1.82 pounds of fentanyl, 1.16 pounds of cocaine, 4.6 ounces of heroin, 4.7 ounces of methamphetamine, 616 oxycodone M30 pills, and 50 benzodiazepine pills have been taken off the streets. Elizalde is being held on $260,000 bail for charges including possession of narcotics for sales (felony), possession of methamphetamine for sales (felony), transportation for sales of methamphetamine (felony), possession of cocaine for sales (felony), possession of benzodiazepine for sales (felony), and possession of drug paraphernalia (misdemeanor).