Santa Barbara, Calif. – The Santa Barbara County Sheriff's Office congratulated and welcomed 13 academy graduates just before the Allan Hancock College Basic Law Enforcement Academy graduation yesterday. The class of 29 recruits completed a comprehensive 22-week course program in California Peace Officer Standards and Training (POST), with 862-hours of course instruction. Some of the academy instruction included communication skills, report writing, laws of arrest, search and seizure, firearms, ethics, investigation procedures, patrol techniques, arrest and control, physical training, CPR/First Aid, and emergency vehicle operations.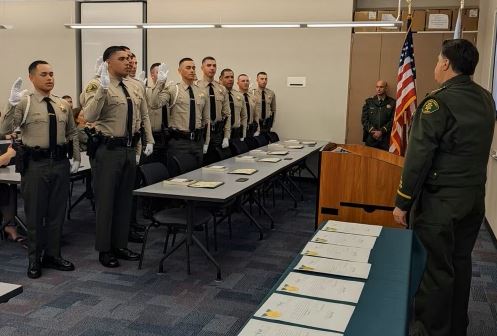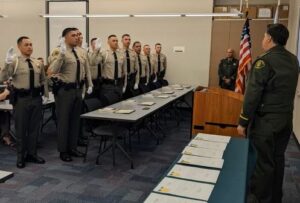 Just before the graduation ceremony, Sheriff Brown led a swearing-in ceremony where he welcomed new deputies; Jose Antonio Blanco, Christian James Cole, Michael Thomas Horton, Christian Alberto Mejia-Paz, Roberto Santana, Elmer Vences, Vicente Cancino, Brett Allen Gregory, Alina Kleemaier, Carlos Antonio Ochoa-Castaneda, Michael Steven Tapia-Chavez, Jay Thomas Wells II, and Fredrick Allen Ysebrands.
The ceremony, which marks a beginning milestone in each deputies' career, was shared with their close family members and included a badge pinning ceremony where recruits have their badges pinned on their uniforms by their mothers, fathers, and significant others. This shared moment marks the culmination of over six months of hard work by the recruit and unwavering support from the family members who stood by them.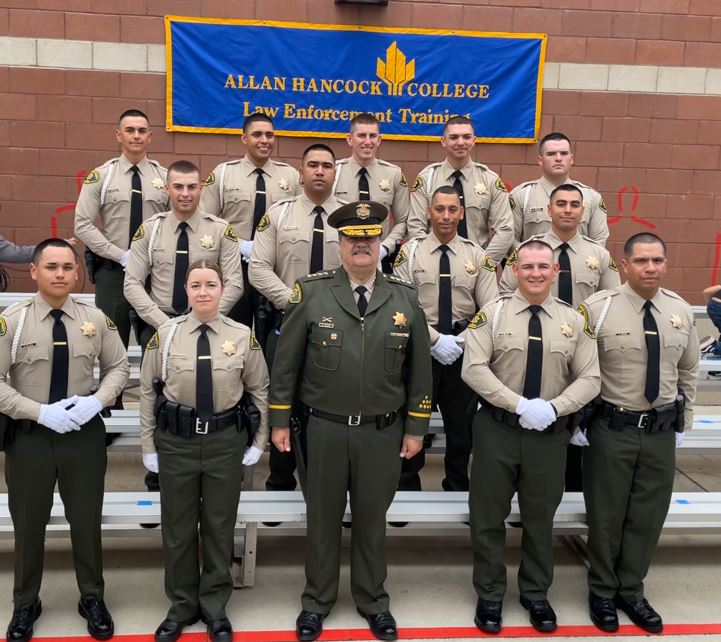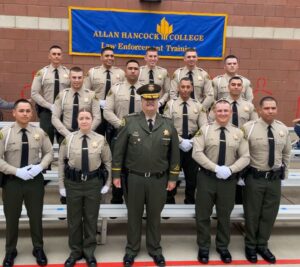 During the graduation ceremony, Santa Barbara Sheriff's recruits were honored with achievement awards. Deputy Cole was awarded the Lee Horn Memorial for Most Improved, Deputy Horton was awarded the Leo Ortega Most Inspirational Award, Deputy Tapia-Chavez was awarded the Cops and Kids Award, Deputy Blanco earned the Firearms Proficiency Award, Deputy Wells II was awarded the Report Writing Award, and Deputy Blanco earned the Scenario Award.
If you are interested in career in law enforcement or know someone who is, please visit our website at SBSheriff.org to apply.