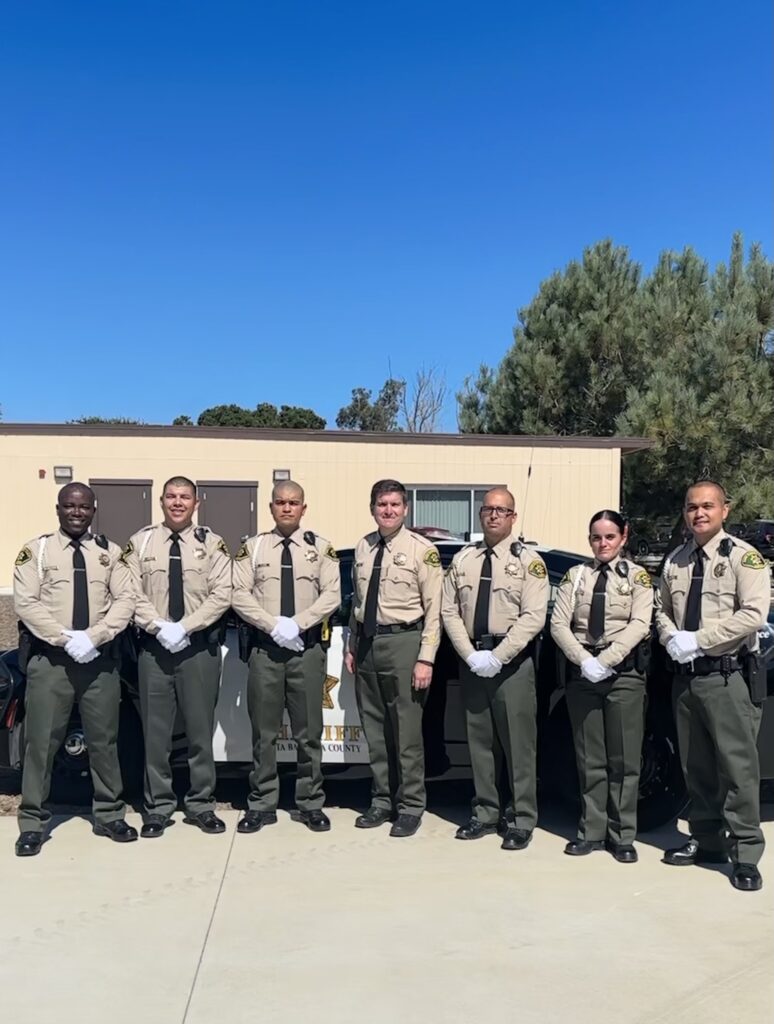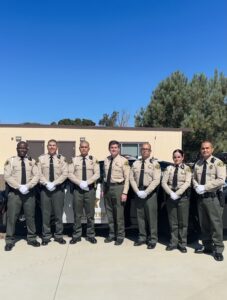 Lompoc, Calif. – The Santa Barbara County Sheriff's Office welcomed five new Custody Deputies upon their graduation from the Allan Hancock CORE Custody Deputy Academy. On Friday, August 25, 2023, Undersheriff Bonner gave the keynote speech for the CORE Custody Academy Class 14 that included two independent recruits and five new Sheriff's Office team members including Custody Deputies Harai Leon Aguilar, Jose Angelez, Camryn Durnin, Jeremiah Navarro, and Michael Omojoyegbe. During his keynote speech, Undersheriff Bonner encouraged the graduates to "Look for the good in people and respect yourself and other people. Nobody expects you to be perfect, but we must learn from our mistakes, and we must always strive to do the right thing."
The class of 7 recruits completed 260 hours of instruction. Some of the instruction included emergency planning in a custody facility, report writing, ethics, investigation procedures, classification of inmates, contraband detection, arrest and control, physical training, and Direct Supervision training.
Custody Deputy Camryn Durnin earned Class Valedictorian, Custody Deputy Jeremiah Navarro was presented the Santa Maria Elks Lodge Leadership Award and, and Custody Deputy Harai Leon Aguilar was presented the Ron Battles award from the Deputy Sheriff's Association.
If you are interested in career in law enforcement or know someone who is, please visit our website at SBSheriff.org to apply.