Santa Barbara, Calif. – On Monday, May 9, 2022, the Sheriff's Office welcomed four new hires and congratulated 15 recently promoted staff members. The ceremony celebrating important career milestones was held at the Sheriff's Office Training Bureau and in attendance were family, friends, colleagues, and mentors.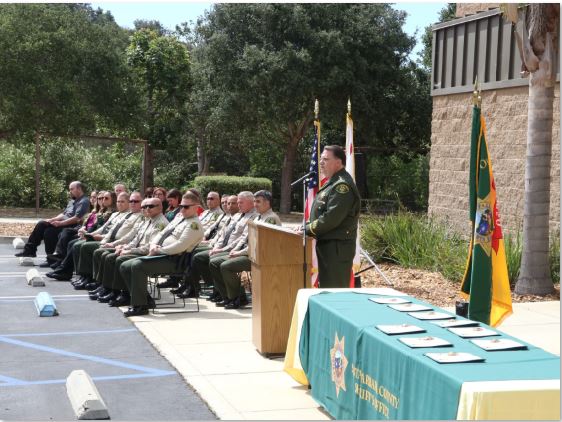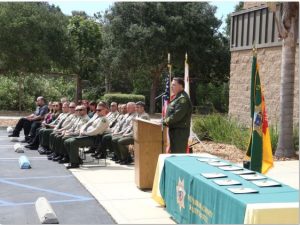 Sheriff Brown began the ceremony by welcoming five new professional staff, including Custody Deputy Ronald Cuen, Sheriff's Utility Worker Garrett Isaac, Administrative Office Professional I Alex Gutierrez Rangel, and EPD Systems and Programming Analyst Sr. May Kuo Ringold.
Next, Sheriff Brown congratulated promotees and shared leadership lessons from Ernest Shackleton, an Anglo-Irish explorer whose life's meaning came from the kinds of close shaves one encounters only on an expedition. Sheriff Brown said, "He is not only the kind of great adventure story that begs to be read… it's also one of the all-time best true stories about what it means to be a real leader." Sheriff Brown shared leadership lessons from the explorer and spoke about how Shackleton understood the hunger for adventure and purpose that's inside the hearts of men and women and how Shackleton encouraged and kept his people focused when adversity struck. Sheriff Brown encouraged the promotees to lead with the same courage, flexibility, and optimism and shared how Shackleton showed incredible resolve and never wavered from his commitment to his people.
Professional staff promotions to Administrative Office Professional Senior included Monica Alonzo, Tiffany Hampton, Becca Andre, Sonia Rangel, and Cheyenne Johnson. Delaney Loes was promoted to Administrative Office Professional Expert. Frank Ybarra was promoted to Custody Sergeant. Ruben Cintron III, Joshua Cockrell, Brian Flick, and Jared Waits were promoted to Sheriff's Sergeant. Thomas Liston and Guillermo Ramirez were promoted to Custody Lieutenant, and Garrett TeSlaa and Frank Vasquez were promoted to Sheriff's Lieutenant. Each of the Sheriff's Office sworn staff members refreshed their oath of office, and all honorees were presented with a certificate of appointment by Sheriff Brown.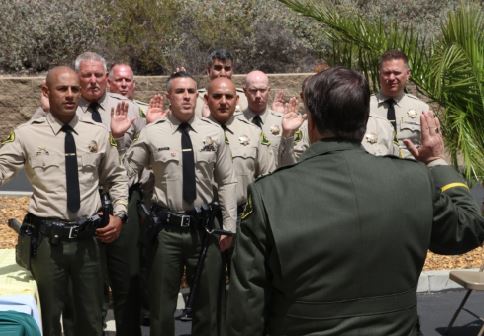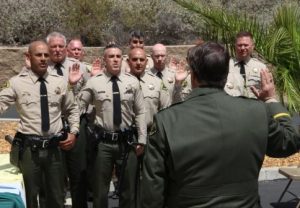 If you or someone you know is interested in a career in law enforcement- please visit SBSheriff.org for more information on how to join our team.